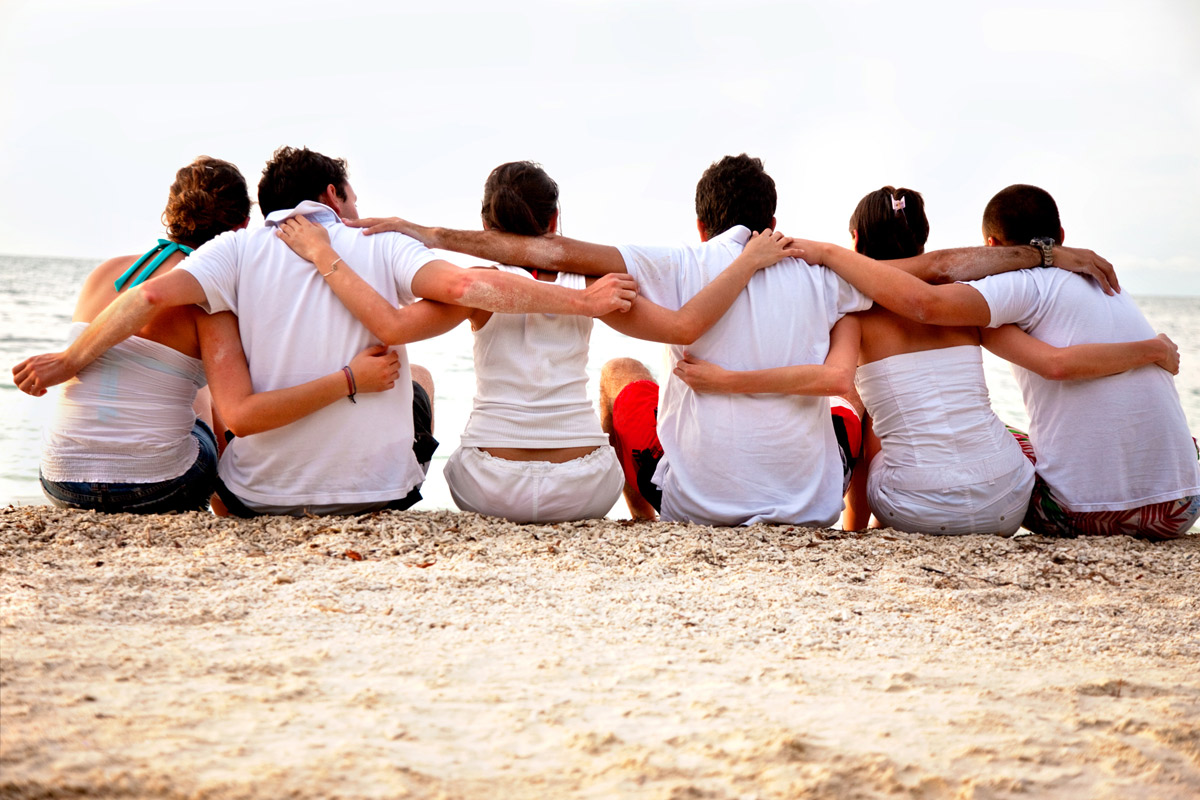 The Social Network
How Support is Key to Weight Loss & Well-Being
Have you ever struggled to say "NO" at family gatherings and other social events when you are offered food that you know is not good for your body?
It's doubly difficult when you are tired or stressed. Temptations lurk around every corner – pau hana cocktails; cupcakes at your son's birthday party; missing a workout class because, hey, after a long day of being stuck in meetings and traffic, the couch and Netflix sound so much more appealing than getting sweaty in the gym. 
Beside the challenge of time management, it's a fact that even when loved ones know you are trying to lose weight and get healthier, we often feel pressured to make a bad choice, have seconds or eat dessert.
This doesn't necessarily mean that others want to sabotage you or ruin your success – it can just be history, culture and a habit of food being a gift to share with those you love.
Learning to honor each other in ways that don't involve junk food can take time, practice and the support of strong social networks.
Evidence suggests that the more social support a person receives, the better the weight-loss results. 
One study looked at what happened when friends joined a group weight-loss program. The study found that weight loss and the subsequent maintenance of that weight loss was better in those who participated in the program together than that achieved by individuals who participated in the program on their own. 
Other things that can help develop a healthier support network include becoming involved with support groups or organizations at hospitals or community centers that specifically address issues surrounding weight loss or overeating.
Online support groups such as Facebook or Reddit can also often be helpful.
However, it's a good idea to check and verify information with your physician and registered dietitian before acting on any online advice. There are a lot of "self-proclaimed experts" who are far from expert.
But what do you do when you are out in the real world at a potluck or celebration?
When offered something you don't want to eat, thank your host but tell them you'll pass for now and keep them company instead. Or, firmly say, "No, thank you," without explanation at all.
If you're offered seconds after finishing your first helping, ask for the recipe instead.
Or, try this diversion technique: "No thanks. Hey, how are your kids doing – I haven't seen them lately!" 
Need more ideas? Click here for some things you can say at social gatherings to stay on track with your wellness goals.


Remember: If you feel a need to explain, or are pushed further, you always have the option to say,"Sorry, that just doesn't agree with me," or "Sorry, I need to choose what I eat more carefully for my health."
The team at the 360° Weight Management Center strive to fully empower patients, giving them the tools and support necessary to succeed and achieve positive results.
Life happens – you're going to hit bumps, you're going to hit challenges – but one of the most important things you can do is brush it off and get back on track.
The 360° Weight Management Center is an accredited Center of Excellence by the Surgical Review Corporation and a Hawaii Pacific Health hospital-based program that offers a lifetime of care for each patient. 
You can learn more about the program, meet our care team, or sign up for a free informational session here.
Published on: March 29, 2019