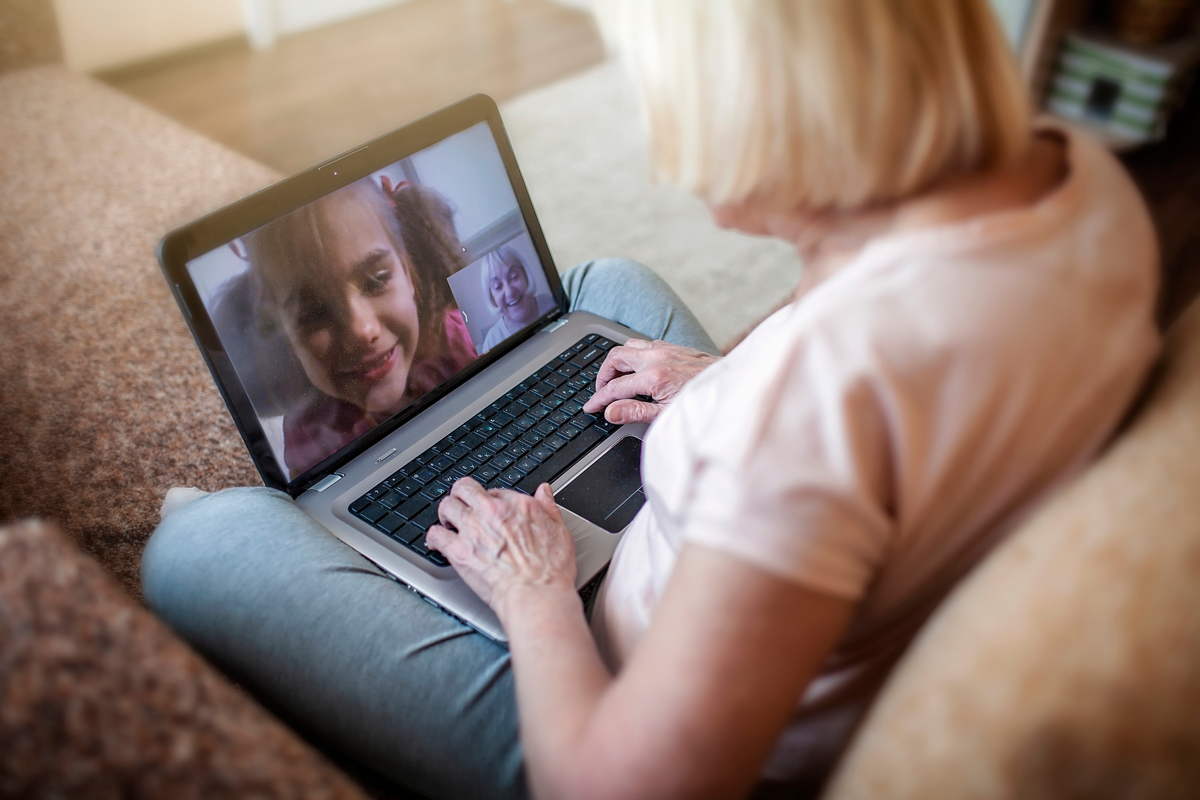 Social Distancing: What it is and How to Survive it
Social distancing. You hear it all the time now: on the news, in press conferences, from loved ones. The social etiquette of keeping at least six feet between you and another person is in full swing as we all work together to prevent the spread of COVID-19. But how much do you really know about social distancing? And how can we continue to care for and stay connected with the people in our lives when we're forced to remain physically apart?
It's important first to breakdown the differences among social distancing, self-isolation, and self-quarantine. These buzzwords are often used synonymously but maintain very distinct definitions. Here's a simple breakdown:
Social distancing: A recommendation that you maintain a six-foot distance between you and another person and avoid large group gatherings.


Self-quarantine: Required for people who don't have symptoms of a disease but were exposed to others who are sick. This is a precautionary measure to prevent people exposed to a disease from unknowingly infecting others. 


Self-isolation: Serves the same purpose as quarantine but is intended for people who are already sick.


The best way to prevent the spread of COVID-19 is by practicing social distancing, which means keeping your distance from others.
But keeping your distance comes with its own set of challenges, many of them mental and emotional. Whether you're an extrovert or an introvert, physical distance from friends and family members can take a toll on your mental and emotional well-being. So how can you manage the anxiety and stress that's associated with social distancing and the COVID-19 pandemic without physically being with your loved ones?
Here are just a few simple ways to get creative and implement social connectedness in your new daily routine:
Utilize social media. This is a great time to get back on Facebook and Instagram and use technology as a way of staying connected with the wider community. On a variety of social media platforms, you'll see that people are now streaming everything from concerts to yoga classes to virtual tours of museums, all of which you can enjoy in the comfort and safety of your own home.
Video-chat your loved ones. If you're feeling far removed from friends and family, reach out to them via video! Use the FaceTime or Skype apps to stay connected with your grandparents, aunts and uncles, friends who live out of town, and anyone else you're missing at this time of social distancing.
Get creative during your video calls. When you do get a hold of your loved ones, use that time to bond in a new and creative way. Ideas include hosting a virtual board game night, watching the same movie together, or busting a move during a virtual dance party!
No matter how you choose to stay connected, what's most important is making time for the people in your life who you cherish the most.
Published on: March 31, 2020