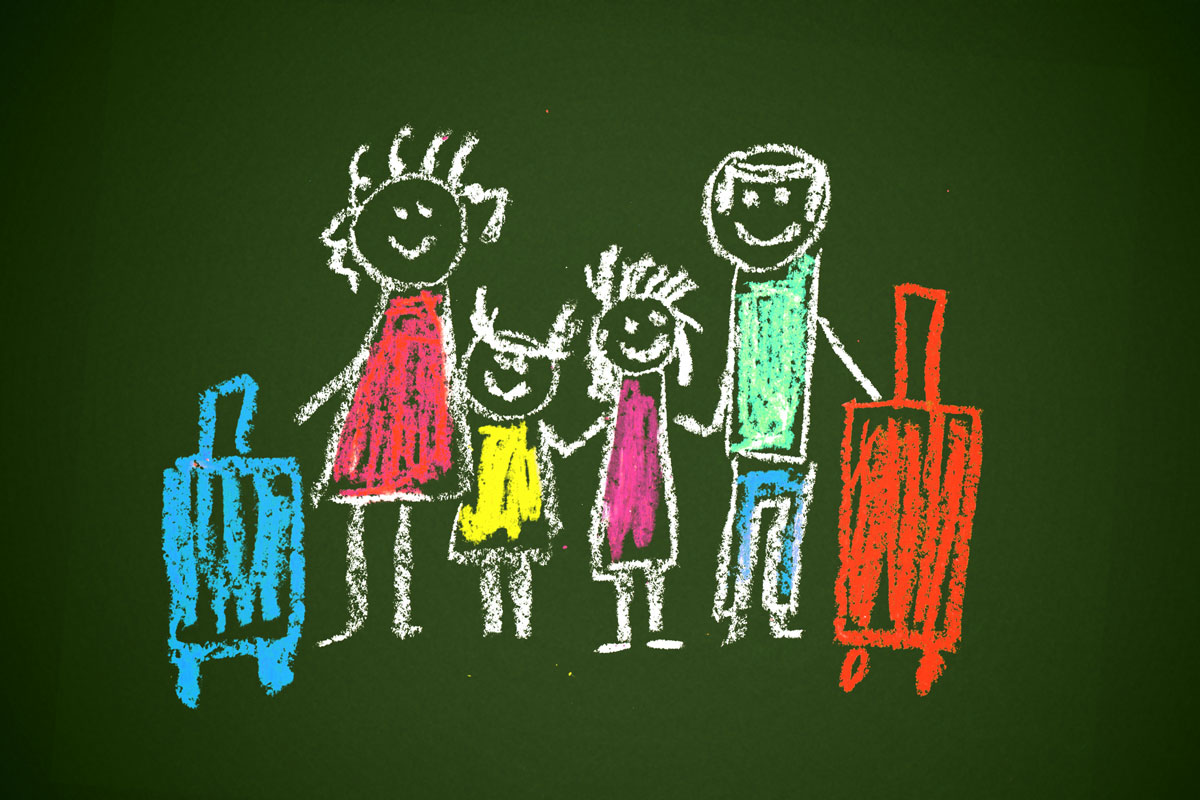 Have Keiki, Will Travel
The summer travel season is upon us, which means soon it'll be time to pack up the kids and head to an exciting destination for some much-needed family fun! 
However, lost luggage isn't the only thing you have to worry about. There are a host of diseases you can contract when traveling both in the United States and abroad. 
"One of the most common illnesses for children while traveling is diarrhea," says Dr. Grace Galiza, a pediatrician at Kauai Medical Clinic. 
"All travelers should wash their hands or use an alcohol-based hand sanitizer frequently, especially before meals," Galiza advises. "Be sure to only eat food that is cooked and served hot. Fresh fruits and vegetables should be peeled and washed in clean water, and beverages should be from sealed containers or boiled or otherwise treated. 
"Accidents are also a common problem during travel," Galiza adds. "Families should be sure to bring appropriate car seats for their children, especially if traveling internationally where car seats may not be available." 
In addition to your bathing suit and a good pair of walking shoes, Galiza advises packing a "travel health kit" for your next big adventure. Be sure your kit includes:
Copies of current IDs and travel documents.


Prescription medications. Pack these in carry-on luggage.


Special medicines – For example, malaria medicine.


Over-the-counter medicines – Allergy medications, medicine for pain or fever (acetaminophen, ibuprofen), antacids, hydrocortisone cream.


Basic first-aid supplies – Bandages, antibacterial ointments, thermometer.


Sunscreen.


Insect repellent.


Hand wipes or hand sanitizer.


Health insurance card.
 
"Children should be up-to-date with their routine childhood vaccines prior to travel," Galiza says. "Some areas of the world require other special vaccines, so please check with your pediatrician or a travel medicine doctor as early before your trip as possible if you have questions." 
Don't let an unexpected illness or accident ruin your vacation. 
According to Galiza, some of the top health concerns right now are illnesses passed by mosquitos: Zika, dengue and chikunguya, which can all be spread by the same type of mosquito. 
The best way to prevent infection is to protect yourself from mosquito bites by:
Staying in buildings with air conditioning or with screens on all windows and doors.


Sleeping under a mosquito bed net.


Wearing long-sleeved shirts and long pants, when practical.


Using insect repellant. Note that insect repellant should contain DEET or Picaridin, which are safe to use on children. 


Current travel information is available on the Centers for Disease Control and Prevention's website.
Published on: June 8, 2016