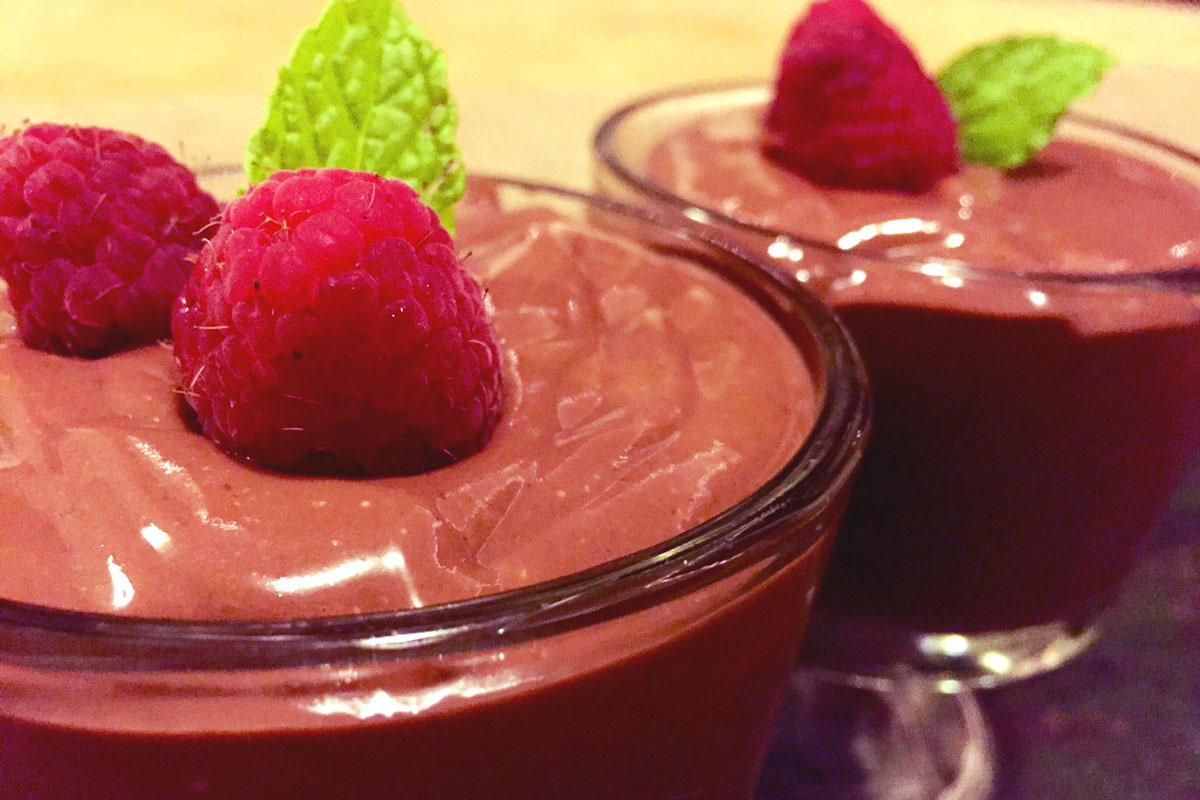 Chocolate Cottage Pudding
With only three ingredients, this Chocolate Cottage Pudding from Nicole Sievers, registered dietitian at Wilcox Memorial Hospital, is a quick, simple way to enjoy a decadent chocolate treat that won't bust your budget – or your waistline.
"By using the sugar-free pudding mix, it is diabetic friendly," says Sievers. "It's also fat free, so it's healthier for your heart, and it's much lower in calories than a traditional chocolate pudding, so it won't throw off your New Year's weight-loss resolution."
But the secret ingredient that makes this pudding extra satisfying is the addition of fat-free cottage cheese.
"The cottage cheese adds a lean protein punch, and I promise, you won't even know it's there!" says Sievers.
Tasty, healthy and easy to make – what more could you ask for? 
Chocolate Cottage Pudding
Serves 8
Ingredients:
1 16-ounce container fat-free cottage cheese
1 6-serving package fat-free, sugar-free chocolate instant pudding mix
2 cups fat-free milk
Fresh raspberries and mint leaves for garnish (optional)
Directions:
1. Combine first three ingredients in a blender and blend very well until no more chunks are visible. It should be the texture of smooth pudding.
2. Pour into a large bowl, cover and chill until set, about 20 minutes. Or, dish into individual cups and cover with plastic wrap for a more elegant presentation.
3. Garnish with fresh raspberries or other fresh fruit and mint leaves, if desired.
Nutritional information per 1/2-cup serving:
Calories: 61; Protein: 8g; Carbohydrates: 5g; Total Fat: 0g
Published on: February 21, 2015