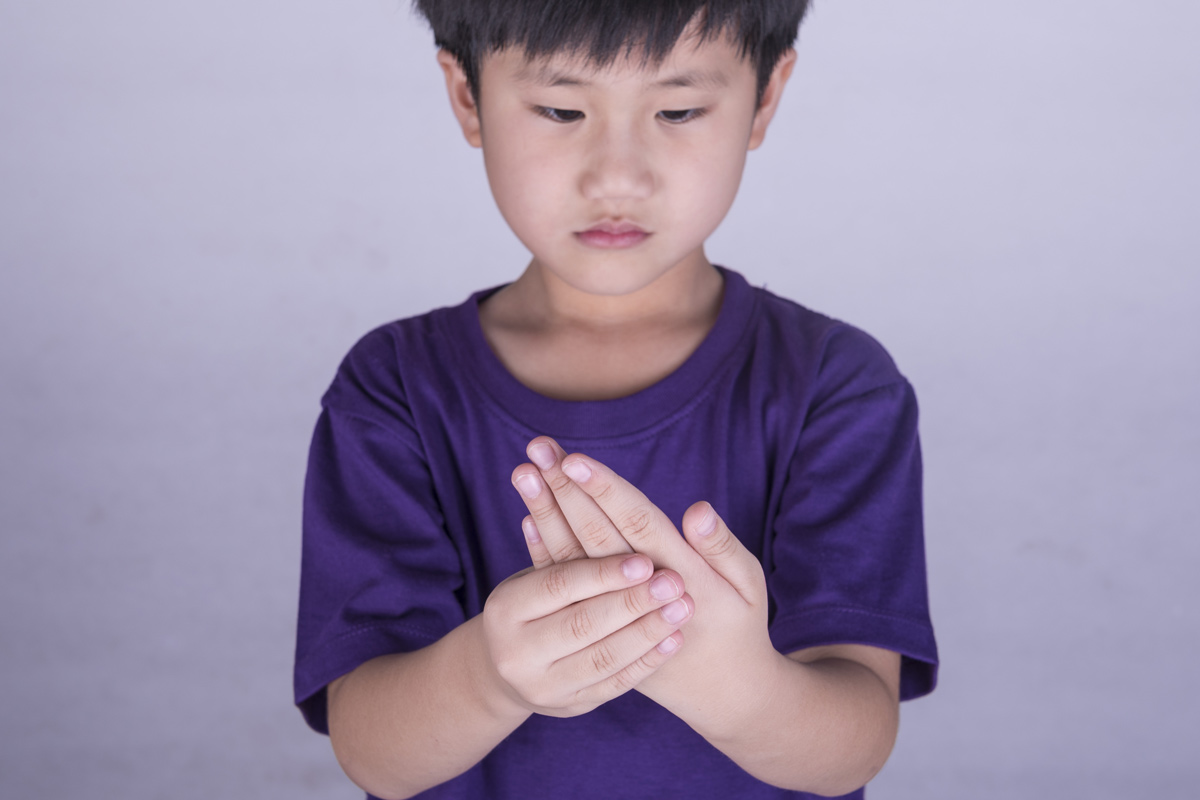 Juvenile Arthritis: Kids Hurt Too
Arthritis isn't just an adult's disease – about 300,000 keiki in the United States deal with some form of juvenile arthritis. 
Juvenile arthritis can occur in many pediatric rheumatic diseases, an umbrella term that covers the many autoimmune and inflammatory conditions or diseases that can develop in children ages 16 and younger. 
The arthritis found in adults and the arthritis that occurs in children have similarities – pain, swollen joints, redness, warmth. However, each pediatric rheumatic condition is different and has its own set of symptoms and difficulties. 
Pediatric rheumatic conditions may include: 
Juvenile idiopathic arthritis (JIA) – Considered the most common form of arthritis, JIA includes six subtypes:
o    Oligoarthritis.

o    Polyarthritis.

o    Systemic.

o    Enthesitis-related.

o    Juvenile psoriatic arthritis.

o    Undifferentiated.


Juvenile dermatomyositis – An inflammatory disease that causes muscle weakness and a skin rash on the eyelids and knuckles.


Juvenile lupus – Lupus is an autoimmune disease that can affect the joints, skin, kidneys, bloods and other areas of the body.


Juvenile scleroderma – Literally meaning "hard skin," scleroderma describes a group of conditions that causes the skin to tighten and become hard.


Kawasaki disease – Kawasaki disease causes inflammation of the blood vessels, which can lead to heart complications.


Mixed connective tissue disease – Associated with very high levels of a particular antinuclear antibody called anti-RNP, this disease may include features of arthritis, lupus dermatomyositis and scleroderma.


Fibromyalgia – A chronic pain syndrome that is an arthritis-related condition. Fibromyalgia can cause stiffness and aching, along with fatigue, disrupted sleep and other symptoms. It is more common in girls and is seldom diagnosed before puberty. 
Experts don't know what causes a majority pediatric rheumatic conditions, though some research indicates some children may be genetically predisposed to the disease.
There is no cure for juvenile arthritis, but with early diagnosis and treatment, remission is possible.
Accurately diagnosing pediatric rheumatic diseases can be a long and detailed process – there is no single blood test to confirm which type of pediatric rheumatic condition a child may have, so it is crucial that a careful physical exam and thorough medical history is performed by an arthritis specialist, also known as a rheumatologist.
Any additional tests and treatment plans will depend on the type of pediatric rheumatic condition suspected.
Most treatments involve a combination of medication, physical activity, eye care and healthy eating to help relieve inflammation, control pain and help patients lead as normal a childhood as possible.
Children also are responsible for following the plan prescribed by their health care team to ensure they stay happy and healthy, despite any challenges their disease may pose.
If your child has been diagnosed with juvenile arthritis, Dr. David Kurahara and Dr. Kara Yamamoto, pediatric rheumatologists at Kapiolani Medical Center for Women & Children, can help.
Both Kurahara and Yamamoto performed their pediatric residency at Kapiolani Medical Center for Women & Children with the Hawaii Residency Programs at the John A. Burns School of Medicine (JABSOM).
Kurahara attended medical school at Boston University and completed his fellowship in pediatric rheumatology at the National Jewish Medical for Immunology and Respiratory Medicine/University of Colorado in Denver.
Yamamoto attended medical school at JABSOM and received her fellowship training in pediatric rheumatology at the University of Texas in Dallas. She is a board member of the Arthritis Foundation Hawaii, where both she and Kurahara volunteer with its annual juvenile arthritis camp, Camp Manaolana.
The Arthritis Foundation Hawaii offers education, research grants, advocacy and other vital programs and services to improve the lives of those with arthritis and related diseases.
For local resources and more information about juvenile arthritis, call 596-2900 or click here.
Published on: April 26, 2016