Schedule Your Mammogram Today
When It Comes to Breast Cancer, Early Detection Could Save Your Life
Breast cancer is one of the most common cancers affecting women in Hawaii. Luckily, early detection through regular breast cancer screenings can be lifesaving.
Mammograms are one of the best ways to find breast cancer early, when it's most treatable. That's why annual mammograms are recommended for all women starting at age 40, or younger if there's a history of breast cancer in your family.
5 Reasons to Schedule Your Mammogram with Hawaii Pacific Health
Our advanced digital mammography services help doctors better identify suspicious tissue.

This helps reduce screening times, retakes and callback appointments. We offer both traditional digital mammography and tomosynthesis (3D mammograms).

We have seven convenient locations statewide.

Visit one of our medical centers or neighborhood clinics to receive state-of-the-art digital mammography services in a comfortable, supportive setting.

We believe you should be rewarded for taking care of you.

In observance of Breast Cancer Awareness Month, you'll receive a special gift, while supplies last, when you schedule your mammogram at one of our locations during October.

We're here to support you beyond your mammogram.

If your mammogram shows you need additional care, our specialized breast health team will provide you with comprehensive results and develop a thorough plan of care. From diagnosis and treatment to navigating survivorship, we're here for you and your loved ones every step of the way.

You can schedule your appointment online today.

We know you're busy, so we make it easy. Find a time and date that are convenient for you in the online appointment scheduler below.
MAKE AN APPOINTMENT
Learn More About Mammograms
Mammograms: What to Expect
Patient Stories
"Why me?" That's the question Leni Acosta Knight asked herself when she was diagnosed with breast cancer in both breasts in July 2018. However, ever the optimist, Leni found comfort in laughter, poetry and painting to help her through her healing journey.
Read More Inspiring Patient Stories >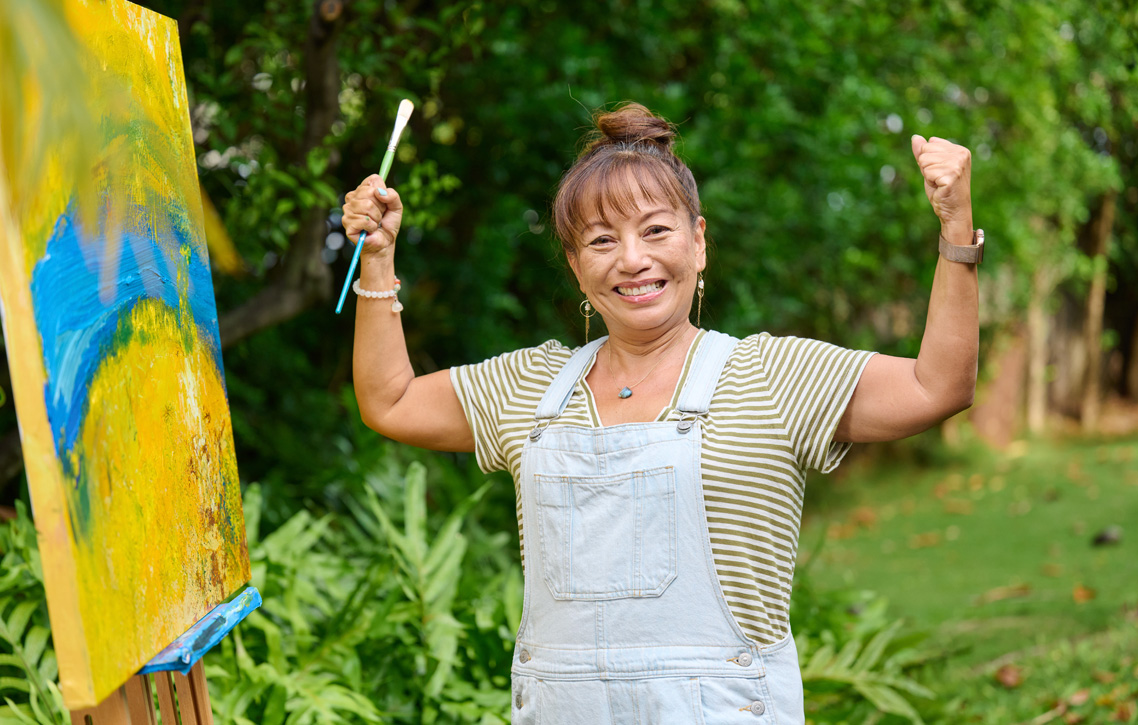 Our Mammogram Locations
When you schedule your appointment, you will be asked to choose where you would like to have your mammogram. See below for our list of convenient locations.
Schedule a Mammogram Today
MAKE AN APPOINTMENT
You may also schedule your mammogram in MyChart.
If you are not already enrolled, sign up for MyChart.
Reminders
• Please bring a picture ID and your insurance card(s) with you on the day of your appointment.
• Be sure to bring any additional documents provided to you by your physician.
• If you have any questions regarding your insurance coverage, contact your insurance company directly.
Hawaii Pacific Health is proud to be the first health system in Hawaii to have earned the Integrated Network Cancer Program accreditation from the Commission on Cancer.