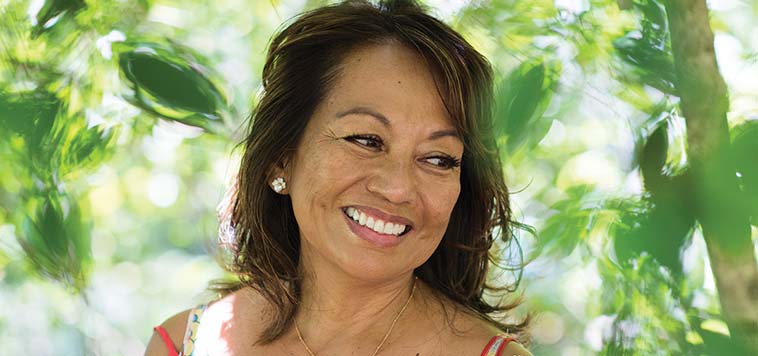 Wall of Hope: Leni Acosta
"Why me?" That is the question that 62-year-old Leni Acosta Knight asked herself when she was diagnosed with breast cancer in July 2018. She felt disbelief, as no one in her family had ever had cancer, and she lived a very healthy, stress-free lifestyle.
But tests confirmed cancer in both breasts, and she immediately scheduled a bilateral mastectomy. The surgery took place in October 2018 at Kapiolani Medical Center for Women & Children.
Supporting Your Health Journey