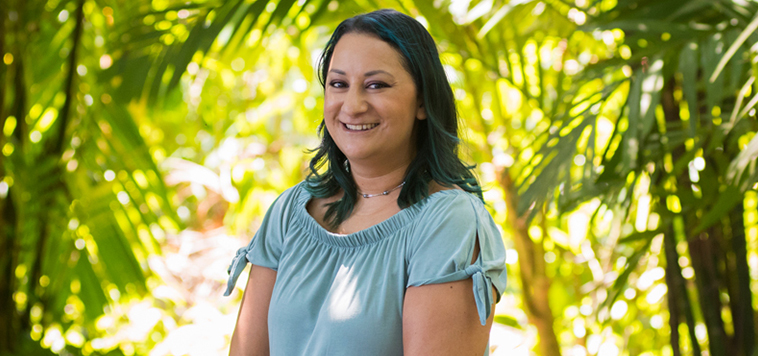 Wall of Hope: Lindsey Spencer
April 2014 was the start of a life-changing journey for Lindsey Spencer. 
The then-28-year-old was attending the University of Hawaii at Manoa trying to figure out what career path to take. One day, out of the blue, she began experiencing extreme bloating. At first Lindsey assumed it was a bad case of constipation, but when her symptoms didn't go away for several weeks, she decided to see a doctor.