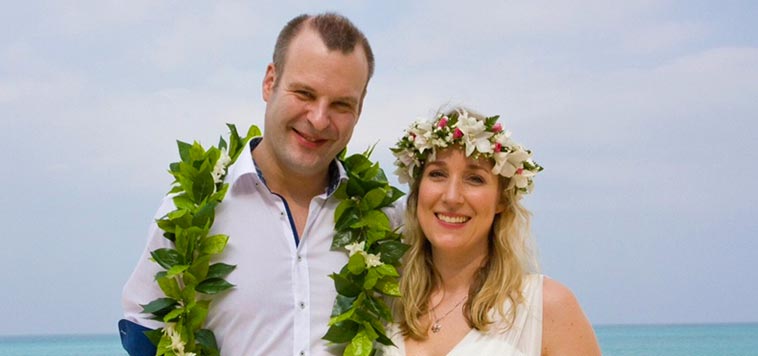 Finding the Luck in the Bad: A German Couple's Experience with Pregnancy Loss while Visiting Hawaii
Sinah Meier and Oliver Fuchs marked their one-year wedding anniversary by revisiting the Windward Oahu beach where the two said their vows in March 2017. 
The setting was perfect for the happy celebration. All that was missing was a rainbow. But just as you can't have a rainbow without rain, the return trip to their destination wedding location held a bittersweet purpose for the couple.
Supporting Your Health Journey