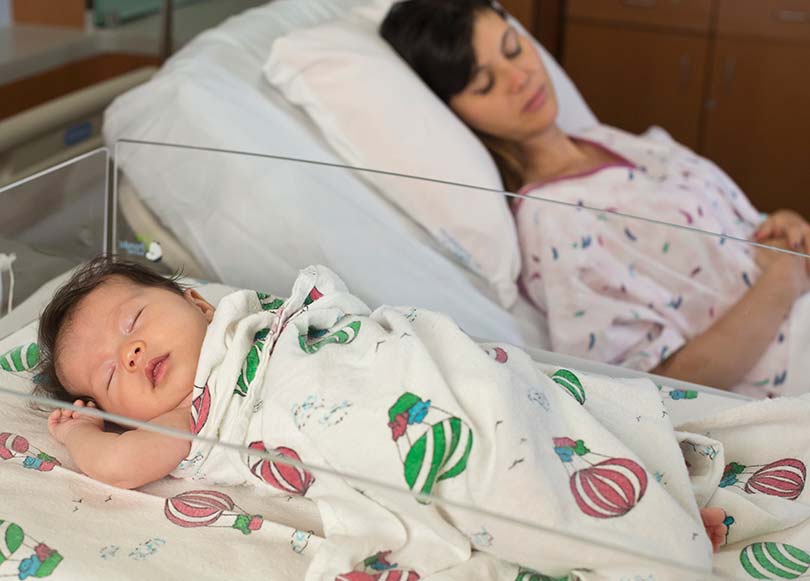 Pregnancy is a time of great joy, and a time when your expectations turn to doing what's best for your baby. For decades, pregnant women have entrusted their health care needs to our facilities. Offering the most comprehensive maternity and newborn care in the Pacific Region, our facilities have been synonymous with quality care for generations of Hawaii's families.
---
Maternity and Newborn Care at Wilcox
For generations of Kauai's families, Wilcox has been the trusted name in maternity and newborn care.
The expert staff of the Women and Infants' Health Unit at Wilcox supports the family through childbirth education, lactation consultation, labor management and newborn care.
At Wilcox, together with your physician, you will develop your ideal birth plan, based on your wishes. You can decide if you want to use our epidural services or not. 
All Wilcox nurses are certified by the neonatal resuscitation program (NRP), S.T.A.B.L.E. program and Advance Cardiac Life Support (ACLS). Wilcox has also received a BCBS Blue Distinction + in Maternity Care, a national designation program recognizing health care providers that demonstrate expertise in delivering quality health care safely, effectively and cost-efficiently.
Getting Ready for Baby
Register online for our free Childbirth & Parent Education Class or schedule a Maternity Tour by calling  808-245-1441.
Pre-delivery consultations are also available, including breastfeeding support and proper breast pump flange sizing. For more information, call 808-245-1441.
download the Wilcox new baby kit
Delivery and Recovery at Wilcox
Labor, delivery and recovery take place in one comfortable suite. Our private labor suites feature a birthing bed, television, Echo Dot to stream your own music, and your own private bathroom with a shower. Wireless and telemetry fetal monitoring is available so you can be out of bed walking and moving around while you and baby are still being monitored.
Each suite has the latest birthing equipment needed – even for high-risk situations – with a surgical suite located nearby for Cesarean birth. If needed, we also offer immediate and seamless connection to maternal fetal medicine specialists at Kapiolani Medical Center for Women & Children.
To enrich your experience, you will have a labor nurse to care for you throughout labor and delivery. Your newborn will have an ID band that matches yours immediately after delivery. Our dedicated professionals will provide skillful nursing care, blended with helpful suggestions, to get your relationship with your new baby off to a great start.
After delivery, you will stay in a private postpartum room with your baby. Rooming-in helps prepare you for your mothering role. We provide Halo bassinets to enhance the postpartum rooming-in experience and family-centered care. By having your baby stay in your room, you will become familiar with your baby's personal rhythms and bond through touching and cuddling. You will also enjoy the peace of mind that comes with knowing your new loved one is close at hand.
New mothers may receive a 24-hour follow-up call from a nurse to answer questions and provide support. A lactation consultant is available for those mothers who opt to breastfeed their baby and may require additional assistance.
New parents are treated to a complimentary "stork dinner" after delivery to celebrate their new arrival.
---
This service is available at: Kapiolani Wilcox