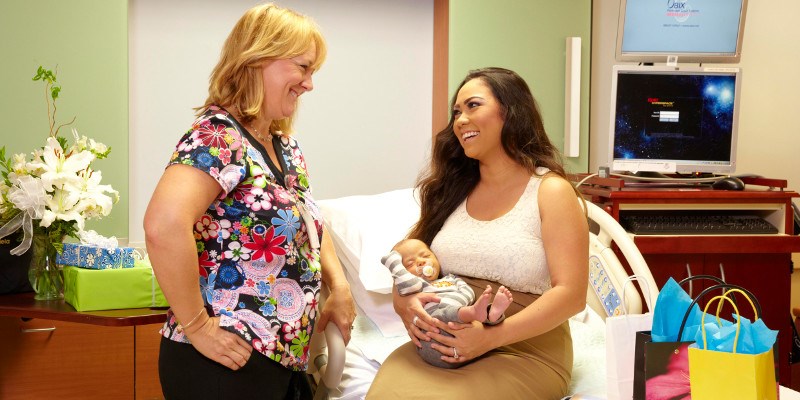 Wilcox Medical Center is dedicated to providing exceptional medical care to every patient. We strive to continuously improve the delivery and coordination of that care. Our mission is to create a healthier Hawaii by providing the highest-quality health care that surpasses expectations to the people of Kauai. 
---
 

Patient Meals

Unless otherwise ordered by your doctor, we will serve you three meals daily according to the following schedule (times may vary):

Breakfast 7:15 a.m.
Lunch 12:00 p.m.
Dinner 5:15 p.m.

If you are admitted between these hours, you may request a light meal or snack. If you have questions about the therapeutic diet your doctor has ordered for you, or have special dietary requests such as vegetarian, gluten free, or a need for alternate textures, please ask to speak with a Registered Dietitian. 

 

Entertainment

Patients at Wilcox Medical Center can expect an array of entertainment options during their stay, including:

24-hour a day telephone and television services.
Wireless internet access in all areas of the medical center.
Daily complimentary copies of the newspaper.
A wide range of patient education videos and informational presentations.

Visitor Meals and the Dining Room

For patient visitors, take-out meals are available from the Wilcox Cafe. The cafe is open daily from 6:30 a.m. to 7:00 p.m., and offers breakfast, lunch and dinner. Selections include hot entrees, soups, healthy snacks and a self-serve salad bar/deli.   

Family-Friendly

Wilcox Medical Center understands that family presence can often aid in the healing process. That is why we make accommodating family time a priority at our medical center.

Visiting Hours are available everyday from 10:00 a.m. to 7:00 p.m. 
Parking entrance is located off of Kuhio Highway.
Wilcox Medical Center is open 24 hours a day, 7 days a week. 
Additional Services
Wilcox Medical Center offers a wide range of additional services to help make your stay with us as pleasant and convenient as possible.
Caring for Our Patients, Visitors, Families and Staff. We are working diligently to prevent the spread of the flu this season. Protecting the community from influenza starts with immunization, masking and handwashing. Remember, a flu vaccine and handwashing can help keep you and those around you healthy during flu season.
The Gift Shop is located in the medical center's main lobby. You may purchase cards, gifts, magazines, snacks, toys and flowers. The gift shop is open from 9 a.m. to 4 p.m. Monday through Friday, and from 9 a.m. to 1 p.m. Saturday. Please call: (808) 245-1143
ATMs are located in the main lobby of the medical center near the elevators and by the gift shop.
The Chapel is open 24 hours a day for private prayer and meditation. More information about spiritual care at Wilcox.
TTY Service is available. Please ask your nurse to assist you.*

MyChart Patient Portal

 is a quick, convenient and free way to manage your health online. Learn More. 

Online Bill Pay

 is another convenient service to help you manage your health account. Learn more.

Enewsletter Sign-up

: Wilcox Medical Center is pleased to provide monthly enewsletters for its patients and fans. Sign-up to receive important health news, exclusive healthy recipes, and fun and easy health tips and advice. Sign-up now.
*Communication is essential to good health care. Please let us know if you have specific needs concerning language, hearing or vision. Ask your care provider to arrange for an interpreter if you are hearing impaired, or if English is not your primary language.