George Norton Wilcox and Dora Isenberg were among the first to envision a community hospital with a medical staff, open to all eligible physicians on Kauai. 
They achieved their goal on Nov. 1, 1938, with the official dedication of a T-shaped, two-story building. It was built at a cost of $200,000 on 17 acres of land donated by the Lihue Plantation. When the dedication ceremony was held, more than 1,000 residents attended. Fifteen days later, the new 96-bed hospital accepted its first patients with a medical staff of 17 physicians and 50 employees. In its first year of operation, Wilcox provided more than 10,000 patient days of care – 75 percent of it for plantation employees.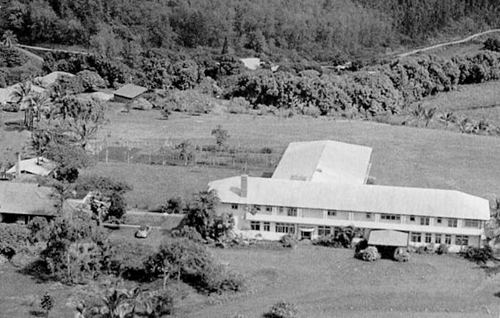 Over the years, Wilcox Medical Center has introduced many innovative services to the Kauai community. In 1950, the hospital successfully pioneered an X-ray program in Hawaii for early identification of tuberculosis. In 1968, Wilcox pharmacist Betty Bell introduced an innovative unit dose system of distribution, improving the safer and more efficient delivery of patient medication. The system was recognized nationally and used as a guide by other Hawaii hospitals.
Nov. 1, 2018, marks Wilcox Medical Center's 80th birthday. As we celebrate 80 years of service to the people of Kauai all year long, we would like to thank our dedicated staff for their skills, their endless commitment and the difference they make in the health and quality of our lives on Kauai.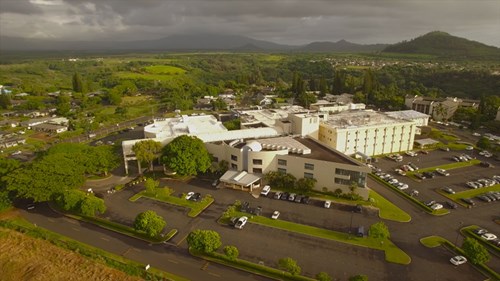 Today, it offers the latest in breast cancer detection technology, X-ray imaging, and an infusion center for patients receiving chemotherapy treatments, palliative care, blood/platelet transfusions, IV infusions and phlebotomy.
Wilcox is honored to care for our community and their families, and is dedicated to creating a healthier Hawaii.