Imaging is an important diagnostic tool that is used by many medical specialties.

Our imaging staff is expertly trained and certified to provide you with accurate, efficient imaging services in a comfortable, supportive environment. 
---
Imaging Services at Wilcox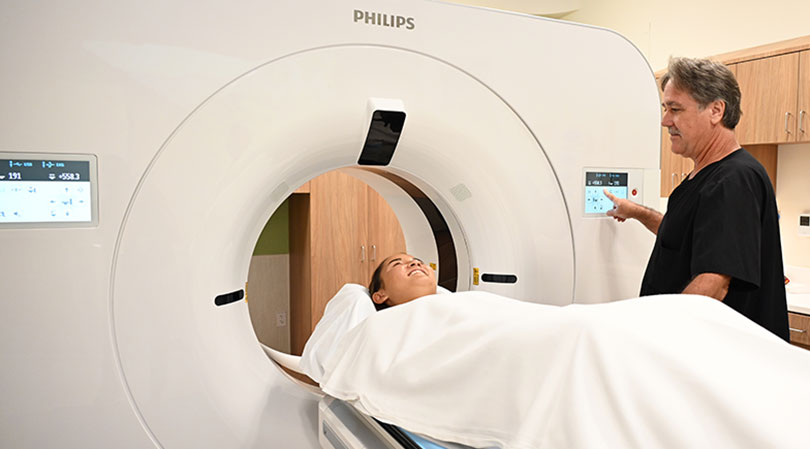 The center is equipped with state-of-the-art technology to serve patients across the inpatient, outpatient and emergency settings.
The spectral-detector CT scanner produces comprehensive images for patients of all ages, including children, and with a range of medical needs, such as bariatrics. The machine generates high-quality, exceptionally clear images with faster setup times and shorter exam times. This results in a lower dose of radiation as well as a more comfortable overall experience.
The 320-slice CT scanner offers advanced imagery full-body scanning in a single rotation of the X-ray tube. This faster scan time is helpful for patients who have a hard time staying still for extended periods.
Advanced features of the CT scanners at Wilcox help medical teams detect, diagnose and monitor both common and chronic diseases, disorders and conditions, including cancer, heart disease and bone fractures.
Imaging services are available 24 hours a day, seven days a week. Board-certified physician radiologists provide quality care and timely interpretation of radiographic procedures.
Services are by referral from a patient's primary care physician, who will use these internal images of the body to assist with diagnosis and treatment.
Wilcox Family Imaging Center: 1-808-245-1030
---
This service is available at: Kapiolani Pali Momi Straub Wilcox