Health Careers Summer Internship
2023 Program
Thank you for your interest in our 2023 Health Careers Summer Internship Program! Our applications are now closed. 

Kaua'i Program: June 19 – July 27
O'ahu Program: June 19 – July 28
Need more Information?
Contact the Hawaii Pacific Health Human Resources department at 808-535-7571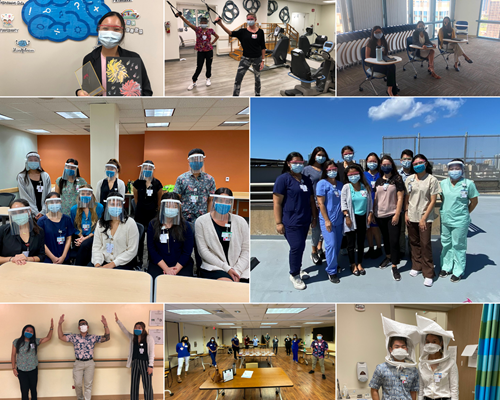 About the Hawaii Pacific Health
Careers Summer Internship Program
According to the Bureau of Labor Statistics, careers in health care occupations and industries are expected to have the fastest employment growth, adding more jobs than any of the other occupational groups. Health care is a diverse industry that offers many different types of career pathways ranging from nursing, imaging, rehabilitation services, information technology and much more. Along with physicians and nurses, there are many other professionals that are involved in delivering great patient care.
 Since its inception in 2004, over 900 students have participated in Hawaii Pacific Health's, Health Careers Summer Internship. This 6 week, paid internship program is designed to provide high school juniors, seniors and college students a rare opportunity to gain first-hand experience in the health care industry. Interns have the opportunity to learn more about hospital systems, interact with experienced health care professionals, and explore a variety of different health care professions. Internships are offered at Hawaii Pacific Health and our network of medical centers in Hawaii, including Kapiolani Medical Center for Women & Children, Pali Momi Medical Center, Straub Medical Center, Wilcox Medical Center, and Kauai Medical Clinic.
---
Testimonials from Previous Interns
"I feel that being able to shadow adults within the different specialties has taught me not only medical procedures and the different services, but also that many of the doctors and staffs at the hospital work so closely together."
"Instead of being shy and not taking the opportunity to talk to the doctors and nurses I shadowed, I made sure to ask questions and get to know them and their positions better."
"This internship has shown me that it is okay to change my mind and find interest in more than one career and department."
"The biggest success in my internship was getting the opportunity to connect with health care workers and doctors. I also learned a lot about the work-life balance of doctors and some of the different specialties in medicine."