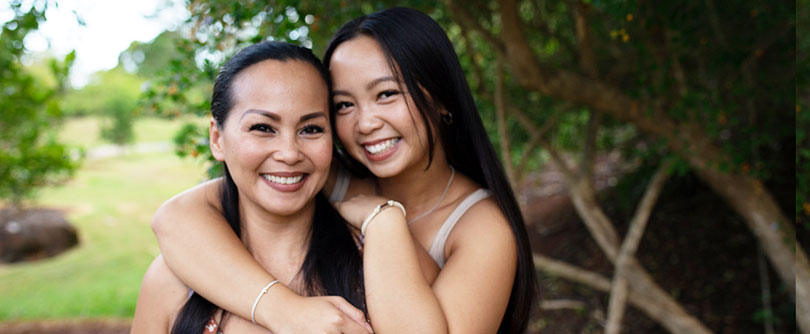 Hawaii Pacific Health (HPH) is promoting the importance of early breast health screenings, including mammograms, during Breast Cancer Awareness Month.
Breast cancer is one of the most common cancers affecting women across the United States. In response, HPH has launched a multi-media campaign in October to emphasize how early detection through screenings may increase the chance of survival for those diagnosed.
Through print, radio, digital, social media and online platforms, HPH is recommending women to begin annual mammograms at age 40, or younger if there is a history of breast cancer in their family. As a part of its Breast Cancer Awareness Month campaign, HPH is giving away a special gift to each patient who schedules a mammogram at a HPH location during October, while supplies last.
Mammograms are offered at the following HPH locations:
In addition to mammograms, other breast health services are available at HPH, including state-of-the-art imaging, genetic counseling and testing, nutrition classes, psychological counseling, education and research.
For more information or to schedule an appointment, visit HawaiiPacificHealth.org/Mammogram.