A HEALTHIER HAWAII.
A History of Caring for Hawaii's Women and Children
Caring for the women and children of Hawaii for more than 100 years is our tradition. Kapiolani remains true to the wishes of its founders and is committed to providing care for any patient in need regardless of his or her ability to pay.
*FY19, July 1, 2018-June 30, 2019. Includes the financial summary of benefits provided to Hawaii from Kapiolani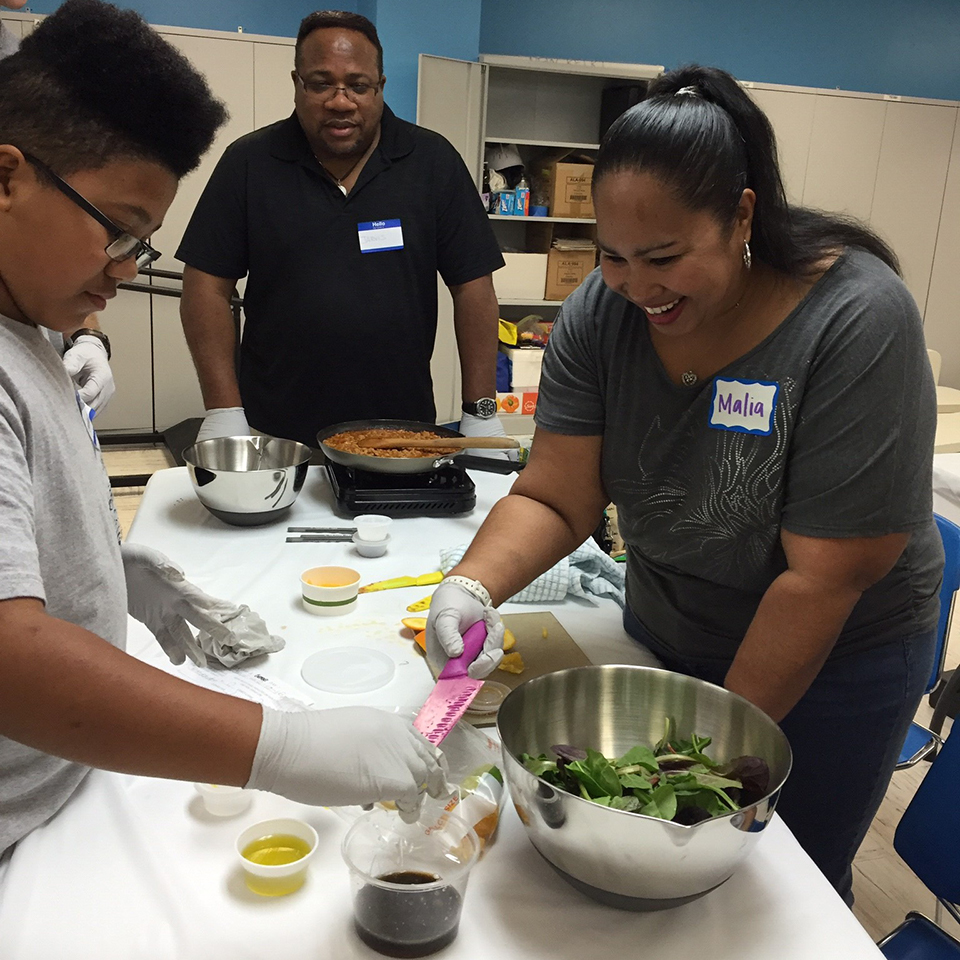 N.E.W. Keiki Program Tackles Childhood Obesity
In ancient Hawaii, children (keiki) were raised not only by their mothers and fathers, but by the entire family (ohana).
It was the shared responsibility of the ohana to care for the keiki and provide them with food, guidance and love so that they could mature into healthy members of the community.
Taking its cue from this cultural practice, the N.E.W. (Nutrition Exercise Weight) Keiki Weight Management Program is a family-based intervention created to address the rise in childhood obesity.
Created as a partnership between Kapiolani Medical Center for Women & Children and the YMCA of Honolulu, this evidence-based program uses a multi-disciplinary approach that works with both the child and family unit as a whole to develop healthier lifestyle habits together.
"Changing family habits is an effective way to treat obesity and disease related to overweight problems in keiki," said Erin Farmer of the YMCA of Honolulu. "Through this wonderful partnership we have developed with Kapiolani Medical Center, we have been able to engage the entire family unit in order to address these lifestyle changes that are necessary for our keiki to be successful."
Over the course of three months, participants learn to develop healthy habits through classes focused on proper nutrition, cooking, fitness, mental health, family support and community building. Formal follow-up sessions are included after the initial intensive phase to keep families motivated, engaged and accountable over the subsequent 12 months.
In 2015, three cohorts were conducted, with 20 children and their families completing the program.

Since its inception in 2013 through June 2015, the program has led nine cohorts and impacted 62 Oahu families with a total of 197 participants.
Total Community Benefit*
$37.1M
"Creating a healthier Hawaii"
As part of the Hawaii Pacific Health system and its not-for-profit mission, Kapiolani provides charity care to patients in need of public health services and in underserved areas, education and training programs that raise the standard of care, and health initiatives and new medical services to improve health outcomes over the long term.
Last fiscal year, Kapiolani contributed more than $37 million to help create a healthier Hawaii.