Since opening our doors in Aiea in 1989, Pali Momi has been committed to serving the individuals and families of Central and West Oahu through our many health programs and services. The medical center was built by members of the community to fill an important need. This same commitment to caring for patients' health and wellness needs, regardless of their ability to pay, continues today.
*FY17, July 1, 2016-June 30, 2017. Includes the financial summary of benefits provided to Hawaii from Pali Momi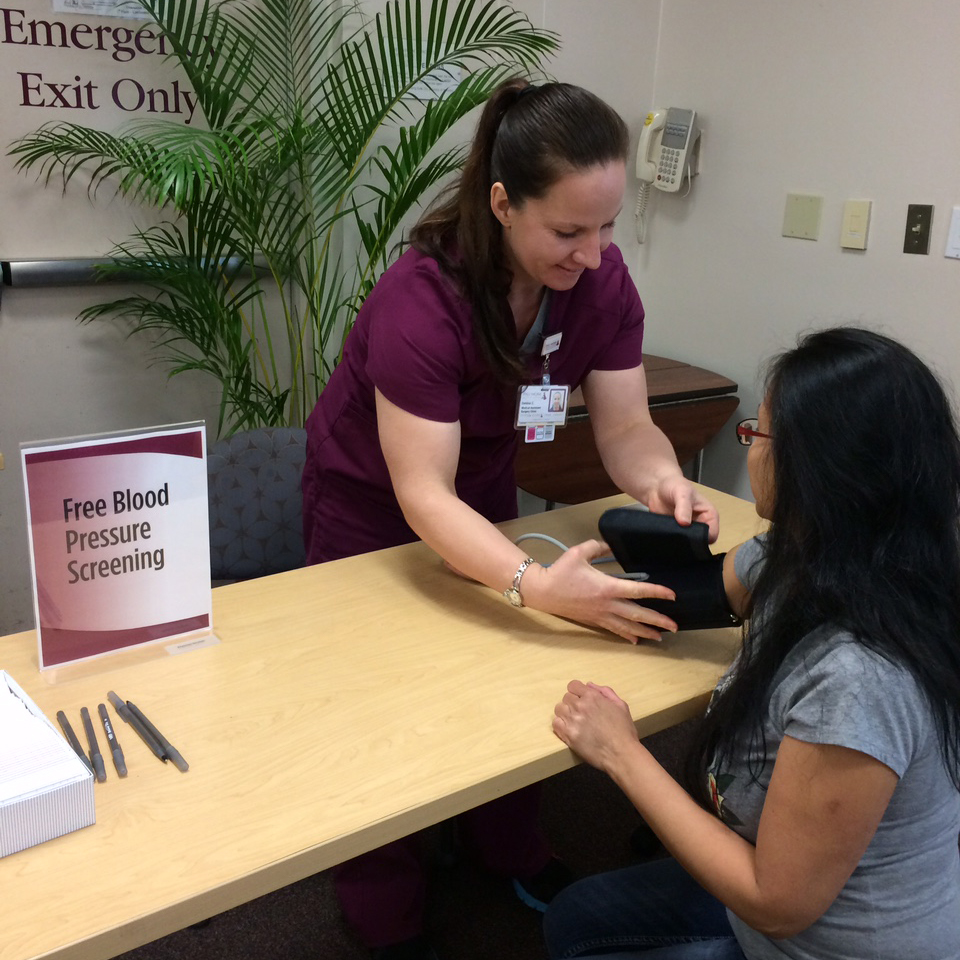 Be Smart About Heart and Brain Health
Pali Momi Medical Center presented two special speaker series in 2016 focused on two very important health issues: heart health and brain health.
Every Saturday during the months of February and June was devoted to one of these topics and ways to reduce risk factors through lifestyle improvements. Nearly 500 people attended the presentations.
"Be Heart Smart" was held first in February, during which Pali Momi physicians and registered dietitians shared information on various heart conditions and ways to lead a heart-healthy lifestyle.
One popular talking point from heart series focused specifically on women's heart health. 
"Women are a lot more aware of breast cancer risk, screening and prevention than heart disease, but women are at a higher risk of developing and suffering from the complications of cardiovascular disease," said Pali Momi Cardiologist Muhammad Ghumman, MD.
In June, Pali Momi neurologists discussed the difference between migraines and tension headaches, warning signs of a stroke, and understanding dementia.
"A healthy and active lifestyle leads to a lower chance of dementia," said Pali Momi Neurologist Huidy Shu, MD, who heads the medical center's Neurology Services. "Take care of your body, and your brain will function better over time too."
Both series of events also provided free health screenings including blood pressure, body fat, height and weight. Healthy cooking demonstrations were conducted, along with educational talks offering tips on how to read nutrition labels, how to identify the best sources of fiber, and how to add in healthy alternatives for unhealthy ingredients in recipes. The focus on heart healthy, nutrient-rich meals helped attendees understand the impact their diet can have on their overall heart and brain health.
Total Community Benefit*
$31M
"Creating a healthier Hawaii"
As part of the Hawaii Pacific Health system and its not-for-profit mission, Pali Momi provides charity care to patients in need of public health services and in underserved areas, education and training programs that raise the standard of care, and health initiatives and new medical services to improve health outcomes over the long term.
Last fiscal year, Pali Momi contributed more than $37 million toward improving the community's health.