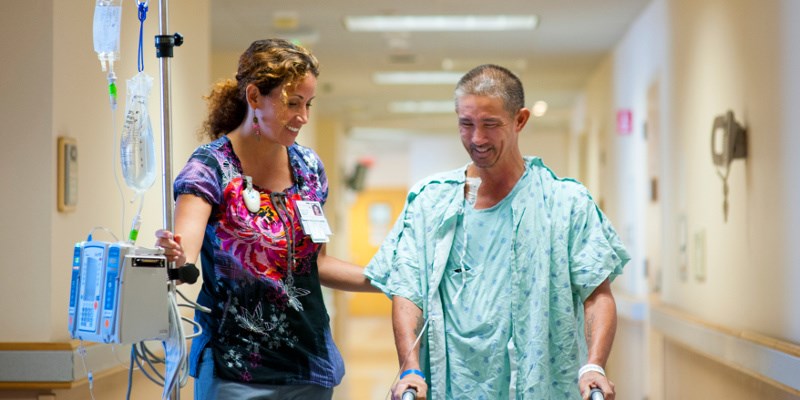 Pali Momi has delivered many medical firsts for the community, including West Oahu's only interventional cardiac catheterization units for the detection and treatment of heart disease, a fully integrated minimally invasive surgical suite, CT scan and MRI services, emergency services, a women's center, the state's first retina center and the largest comprehensive center for cancer care on this side of the island. 
Recognition
Awarded an "A" in Spring 2014, Fall 2016, Spring 2017, Fall 2017, Spring 2018 and Fall 2018 Hospital Safety Score by the Leapfrog Group (national leader on patient safety).
Pali Momi Medical Center achieved 5 stars in Hip Fracture Repair in 2019 by Healthgrades®.
Pali Momi Medical Center was rated as High Performing for Colon Cancer Surgery and Heart Failure care by U.S. News & World Report 2018-19 Best Hospitals.
2018 American Heart Association/American Stroke Association Get With The Guidelines®-Stroke Gold Plus Quality Achievement Award and Target: StrokeSM Elite Plus Honor Roll Award for excellence in stroke care.
2017 American Heart Association/American Stroke Association Get with the Guidelines®-Stroke Gold Plus Award for stroke care.
2017 Partnership for Patients/Premier Hospital Engagement Network 2.0 Award for reducing harm and readmissions.
2017 QUEST® Award for High-value Healthcare Citation of Merit from Premier Inc. for proven methods of quality, safety and efficiency in patient care.
Recognized Primary Stroke Center by American Heart Association/American Stroke Association.
Pali Momi Women's Center is designated as a Breast Imaging Center of Excellence by the American College of Radiology. It is ranked among the top women's centers in the nation.
Bariatric Surgery Center of Excellence designation from the American Society for Metabolic & Bariatric Surgery (ASMBS).
Pioneering Care for Central and West Oahu
Pali Momi is the only facility in Central and West Oahu that provides life-saving care through the following:
Interventional cardiac catheterization unit.
Primary Stroke Center. 
Level III Trauma Center.
Advanced minimally invasive surgical technology. 
Comprehensive Women's Center.
Recent Additions
In order to continue bringing excellent care to the community, Pali Momi has added new advancements:
Fetal diagnostics and obstetric ultrasound imaging for pregnant women.
Advanced cardiac electrophysiology screenings.
Latest Imaging technology including 3T MRI and 320-slice CT.
Dedicated Infusion Therapy Services suite.
Outpatient MRI suite featuring extended hours.