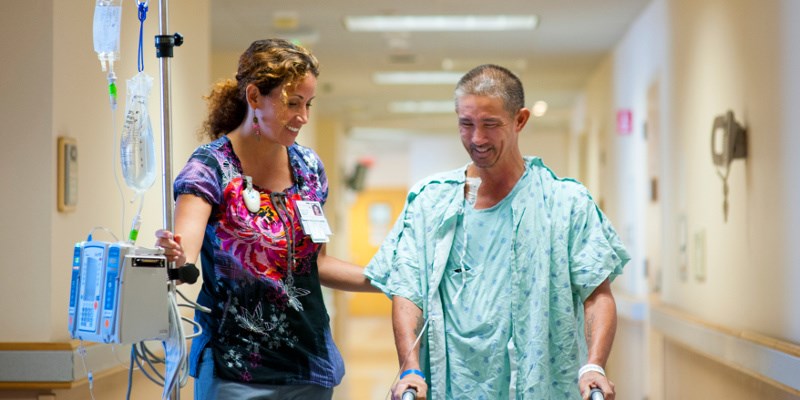 Pali Momi has delivered many medical firsts for the community, including West Oahu's only interventional cardiac catheterization units for the detection and treatment of heart disease, a fully integrated minimally invasive surgical suite, CT scan and MRI services, emergency services, a women's center, the state's first retina center and the largest comprehensive center for cancer care on this side of the island. 
Awards and Recognitions
Women's Health Center accredited by the National Accreditation Program for Breast Centers.

Healthgrades 2019-2022 Outstanding Patient Experience Award™; top 10 percent nationwide for 4 years in a row.
Healthgrades 2022 Gastrointestinal Care Excellence Award
Healthgrades 2022 Five Star recipient in Treatment for Spinal Fusion Surgery.
Healthgrades 2022 Five Star recipient in Treatment for Heart Attack.
Healthgrades 2018-2022 Five Star recipient for Hip Fracture Treatment; five years in a row.
Healthgrades 2020, 2022 Five Star recipient in Treatment for Bowel Obstruction.
Healthgrades 2021 Five Star recipient for Treatment of Heart Failure.
Healthgrades 2020 Five Star recipient for Pacemaker Procedures.
2016-2021 Awarded an "A" Hospital Safety Score by the Leapfrog Group (national leader on patient safety).
2021-2022 American Heart Association/American Stroke Association Get with the Guidelines® – Stroke Gold Plus with Honor Roll Elite and Target: Type 2 Diabetes Honor Roll
2021 Women's Choice Award for Best Hospitals in Bariatric Surgery, Patient Safety, and Orthopedics. Also named for Best Stroke Center, Best Comprehensive Breast Center, and Best Mammogram Imaging Center. 
360 Weight Management Center won 1st Place under KITV4 Best Of, Weight Loss Center Category.
Pali Momi Medical Center was rated as High Performing for Heart Failure care by U.S. News & World Report 2019-20 Best Hospitals.
Recognized Primary Stroke Center by American Heart Association/American Stroke Association.
Pali Momi Women's Center is designated as a Breast Imaging Center of Excellence by the American College of Radiology. It is ranked among the top women's centers in the nation.
Bariatric Surgery Center of Excellence designation from the American Society for Metabolic & Bariatric Surgery (ASMBS).

Accredited cancer center by the American College of Surgeons Commission on Cancer.
Pioneering Care for Central and West Oahu
Pali Momi is the only facility in Central and West Oahu that provides life-saving care through the following:
Interventional cardiac catheterization unit.
Primary Stroke Center. 
Level III Trauma Center.
Advanced minimally invasive surgical technology. 
Largest integrated Women's Center.

Comprehensive Cancer Center.

Simulation education lab.
Recent Additions
In order to continue bringing excellent care to the community, Pali Momi has added new advancements:
Fetal diagnostics and obstetric ultrasound imaging for pregnant women.
Advanced cardiac electrophysiology screenings.
Latest Imaging technology including 3T MRI and 320-slice CT.

State-of-the-art, comprehensive Cancer Center.

Outpatient MRI suite featuring extended hours.

Advanced simulation education lab for continuing education.