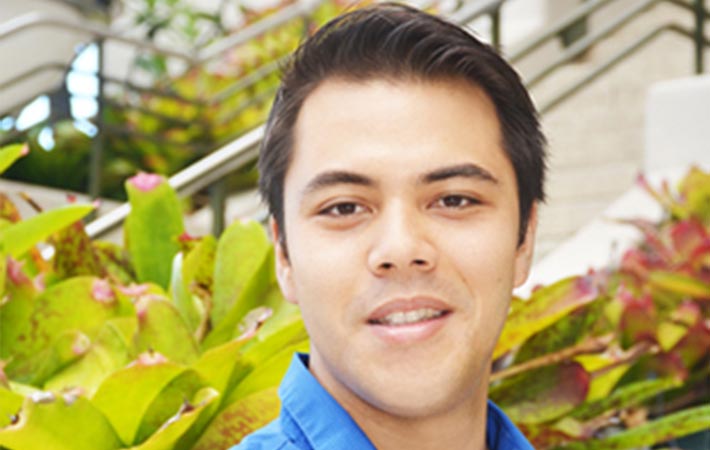 Linc Medeiros
Programmer Analyst, IT Department
Hawaii Pacific Health
Interested in a fulfilling career at Hawaii Pacific Health?                                                                                Apply Today!
Linc Medeiros started his Hawaii Pacific Health career in March 2014 as a service desk technician after working a few years as a programmer. He was born and raised in Honolulu and received his degree in Information Technology from the University of Hawaii, West Oahu Campus.
He applied at Hawaii Pacific Health because he felt he'd be doing work that benefits many people in the community.
In about a year's time, Linc was promoted to his current position as a programmer analyst. In that role, Linc and his team maintain a variety of in-house applications Hawaii Pacific Health uses.
The favorite part of his job is being able to build and create applications while implementing his own creativity into what he does on a daily basis.
Linc believes the best part about working at Hawaii Pacific Health is the corporate culture. He enjoys his co-workers and finds his department friendly and family-oriented, which is one of his top reasons for working at Hawaii Pacific Health.
In his free time, Linc enjoys hiking, exercising and hanging out with friends.