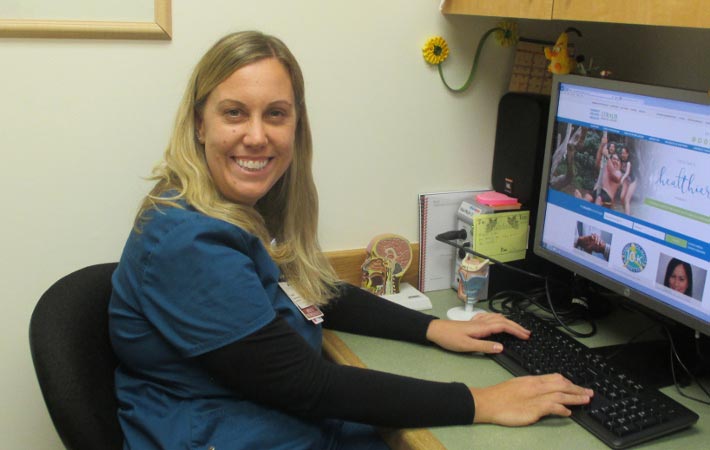 Kimberly DeKreek
Speech Pathologist
Straub Medical Center
Interested in a fulfilling career at Hawaii Pacific Health?                                                                                Apply Today!
Kimberly DeKreek moved to Hawaii in 2015 from Thousand Oaks, California, to take a speech pathologist position at Straub Medical Center.
As a speech pathologist, Kimberly works with a variety of patients in both the outpatient and inpatient setting, including patients who have swallowing disorders, communication disorders and voice disorders.
She became interested in the speech pathology field because of the opportunity to work with older adults in a hospital setting. After shadowing a speech pathologist at a nearby hospital, she immediately fell in love with the career.
Kimberly graduated with a bachelor's degree in communication disorders from Biola University in La Mirada, California, and received her Master of Science in speech-language pathology from Loma Linda University in Loma Linda, California.
Her favorite part about her job is the fast-paced setting of the hospital, and she loves working with an interdisciplinary team.
"We have a wonderful team of physicians, nurses, therapists, case managers, social workers and dietitians, and I love being able to work with them as a team to help each patient have the best possible experience," she says.
Since moving from Southern California, Kimberly has had an amazing transition to living in Hawaii. On her days off, she enjoys exploring the island and doing outdoor activities such as paddleboarding, hiking, snorkeling and spending time in the ocean.
She would encourage anyone to apply for a job at Hawaii Pacific Health because the organization provides excellent patient care and is fully supportive of each individual employee.
"I have felt very welcomed by the community here at Straub, as well as the community on Oahu," she says.