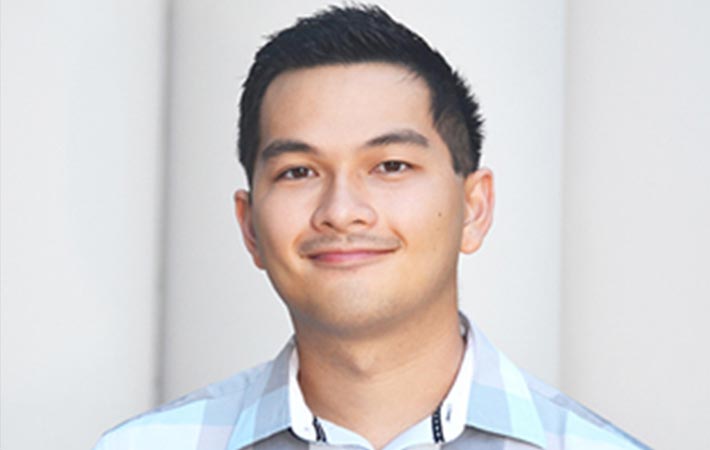 Joshua Cayco
Business Systems Analyst, IT Department
Hawaii Pacific Health
Interested in a fulfilling career at Hawaii Pacific Health?                                                                                Apply Today!
Joshua Cayco started at Hawaii Pacific Health as an intern in the IT department prior to receiving his computer information systems degree from Hawaii Pacific University.
Joshua, who was born and raised on Oahu's West Side, said he fell in love with Hawaii Pacific Health and its principles after interviewing with Carl Hinson, director of workforce development, in 2012. He has been with Hawaii Pacific Health ever since.
Hawaii Pacific Health helped Joshua find the career path he wanted. He moved between IT and Human Resources, trying to find his passion. That mobility within the company allowed him to find his niche as a business systems analyst.
As a business systems analyst, Joshua works primarily with Epic, which is Hawaii Pacific Health's electronic medical records system. He supports physicians and clinics within Hawaii Pacific Health's four medical centers – Kapiolani, Pali Momi, Straub and Wilcox on Kauai.
One day, Joshua could be supporting a go-live clinic, meaning he's taking a clinic live with its new electronic medical records system, and the next day he's supporting current workflows implemented in Hawaii Pacific Health's clinics by optimizing tools with the electronic medical record (EMR) system to better fit the clinic's needs.
Joshua says the favorite part of his job is that no two days are ever the same. He never really gets bored, and his work is always challenging him to push himself to be better at what he does.
In his spare time, Joshua likes to hang out with friends and do "outdoorsy things" like going to the beach, mountain biking and surfing.