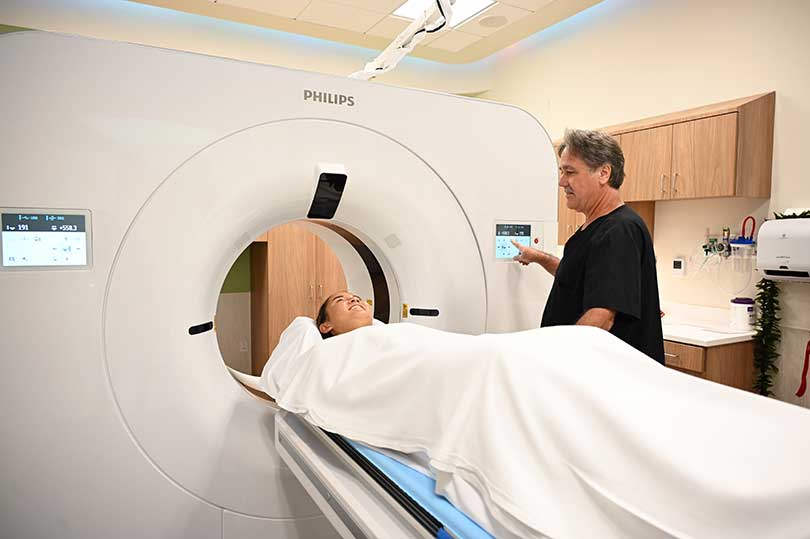 Wilcox Medical Center's imaging capabilities took a big step forward this month with the addition of a new, state-of-the-art CT scanner.
Wilcox performs an average of 11,000 imaging scans a year. The new CT scanner will help physicians, nurses and staff expand services and treat patients more efficiently at the only Level III Trauma Center on Kauai.
This new technology allows Wilcox's medical team to collect far more imaging data from one scan to detect, diagnose and monitor both common and chronic diseases, disorders and conditions, including cancer, heart disease and bone fractures.
With these enhanced accuracy capabilities, the new X-ray equipment will help to reduce the need for additional testing, resulting in a lower radiation dose and more comfortable experience for patients. The new machine can also accommodate a broad range of patients, including pediatric and bariatric patients.
"The same disease or condition doesn't always appear the same way in every person," Dr. Christopher Orlang, Wilcox chief of radiology, said. "This new CT scanner with advanced technology will help us give a more personalized medical experience to our patients and should reduce the need for multiple tests to get the answer we're looking for."
Dr. Orlang also noted that CT scanning is one of the fastest imaging techniques available, making it ideal for emergency situations. The new CT scanner at Wilcox can complete most scans in a few minutes, some less than a minute, and provide detailed results, Dr. Orlang said.
"All of us at Wilcox are dedicated to offering the highest quality health care to everyone on Kauai, and this new CT scanner advances our efforts to best serve our community," Jen Chahanovich, president and CEO of Wilcox Medical Center and CEO of Kauai Medical Clinic, said.
Wilcox was able to upgrade its CT system through generous donations. Meta Platforms CEO Mark Zuckerberg and his wife, Dr. Priscilla Chan, and The William, Jeff and Jennifer Gross Family Foundation collectively contributed $2.8 million to improve CT technology at the medical center.
To learn more about the imaging services at Wilcox, call 808-245-1030 or visit WilcoxHealth.org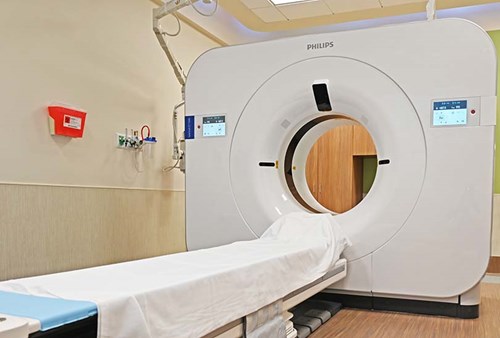 The new CT scanner donated by Meta Platforms CEO Mark Zuckerberg, his wife Dr. Priscilla Chan, and The William, Jeff and Jennifer Gross Family Foundation.