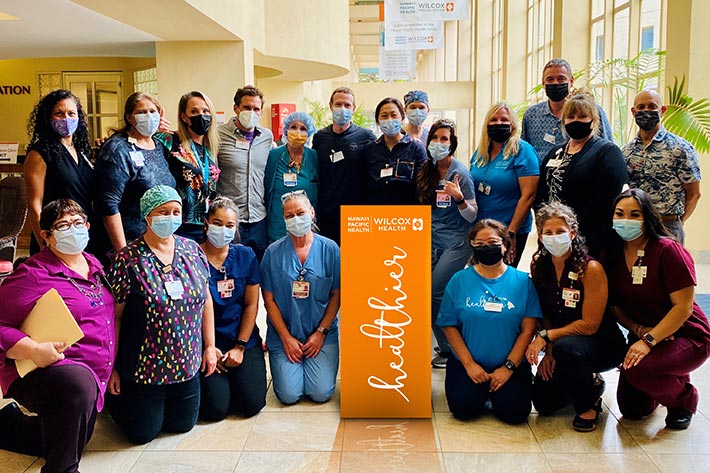 Wilcox Medical Center is embarking on a project to upgrade and advance one of its two computed tomography (CT) machines made possible, in large part, to the generosity of Dr. Priscilla Chan and Mark Zuckerberg. The couple donated $1.8 million to help the medical center reach its $4 million goal to fund the project.
Chan, a pediatrician, and Zuckerberg, cofounder and CEO of Meta Platforms, are committed to contributing to the health and well-being of the Kauai community, where they live. This donation is their fourth gift to the medical center. Past contributions by the couple have gone toward supporting telemedicine initiatives, COVID-19 relief efforts and the renovation of the Wilcox Emergency Department and Trauma Center.
"We are extremely grateful to Dr. Priscilla Chan and Mark Zuckerberg for their dedication to the health care of the people on Kauai," said Jen Chahanovich, president and CEO of Wilcox Medical Center and CEO of Kauai Medical Clinic. "Medicine is a progressive field, and equipment upgrades like this one allow us to continue to deliver the highest quality of care. It's so inspiring to see community members like Priscilla and Mark give so generously."
The new CT scanner will replace an existing model installed in 1999. Equipped with advanced features and reliability, the new CT scanner will help to detect and monitor diseases and conditions, such as cancer and heart disease, and diagnose muscle and bone disorders, like fractures and bone tumors.
"Access to the latest medical technology is so important when ensuring the health of the community," said Chan. "Mark and I are deeply appreciative for the care that Wilcox Medical Center provides Kauai, and we're honored to assist them in securing a new CT scanner."
Wilcox currently averages 11,000 imaging scans annually, and this upgrade will expand scheduling options. The new CT will support emergency and trauma cases with quickly produced high-quality images. It also requires a lower dose of radiation and is equipped with faster software capable of reconstructing and reformatting images post-scanning.
The new CT scanner complements the current 320-slice CT that serves as another powerful tool to diagnose medical conditions.
Wilcox averages 25,000 emergency visits and 450 trauma activations a year. Wilcox is also Kauai's only Level III Trauma Center and the first in Hawaii to be verified by the American College of Surgeons.
Photo: Dr. Priscilla Chan and Mark Zuckerberg (standing, center) with Wilcox Medical Center physicians, nurses and staff during a COVID-19 vaccination clinic at the medical center. Contributions from the couple helped support COVID-19 relief efforts at Wilcox.