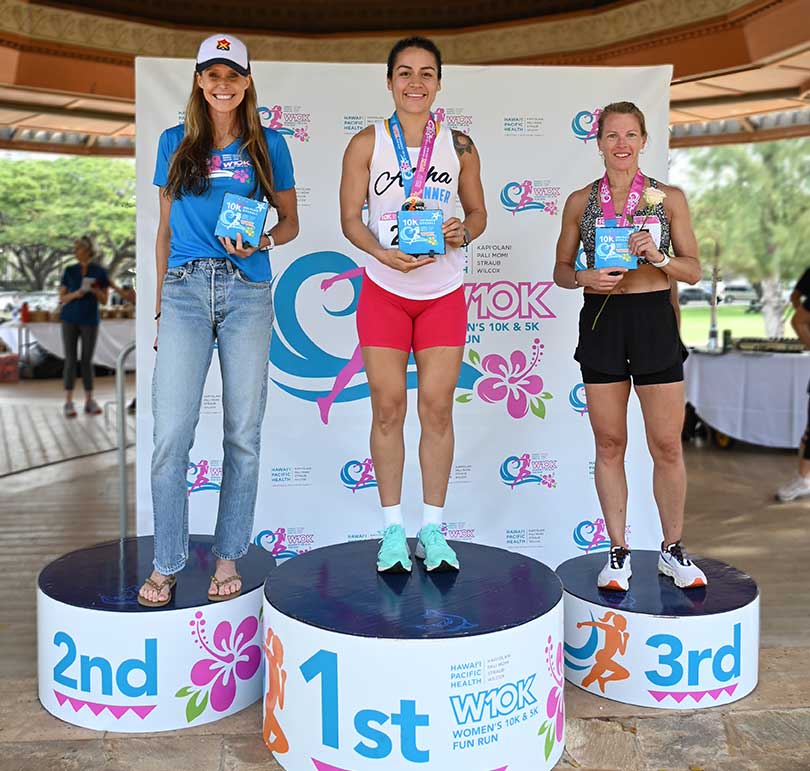 For the first time since 2019, women and girls of all ages lined up at Kapiolani Regional Park for the Hawaii Pacific Health Women's 10K & 5K Fun Run. Participants in Hawaii's only all-female sanctioned race ran, jogged and walked through Diamond Head and Kahala, before returning to Kapiolani Park to cross the finish line.
"It's great for all of us to feel the energy of the community coming back together, in person, to celebrate women's health and fitness," said Ray Vara, president & CEO of Hawaii Pacific Health. "This race is another way we represent our mission to create a healthier Hawaii."
The 6.2-mile race started at 6:30 a.m., while the 5K Fun Run began at 7 a.m. The first 10K finisher, Samantha Delgado of Salt Lake crossed the finish line with a time of 42:35. This is only the second 10K race Delgado has entered. The 5K winner, Mya Bond, ran the 3.1 miles in 25:18.
Awards were presented in a ceremony at the Kapiolani Regional Park Bandstand to the top three finishers in each of the following divisions:
Overall 10K
Stroller
Teams of three
Military
Corporate Challenge
School Challenge
Hawaii Pacific Health Employees
The first Hawaii Pacific Health employee to finish today's race was Joanna Lim of Moiliili, a patient service representative at the Women's Center at Kapiolani Medical Center for Women & Children. Lim received the inaugural Martha B. Smith award. The award will be given each year to the fastest HPH finisher in honor of Smith, who dedicated more than 30 years to improving health care in Hawaii. Smith's impact and leadership was felt at all levels in her role as HPH's executive vice president of Oahu operations and the CEO of Kapiolani Medical Center for Women & Children, Pali Momi Medical Center and Straub Medical Center.
All participants received a rose, commemorative medal, finisher's T-shirt and souvenir bag.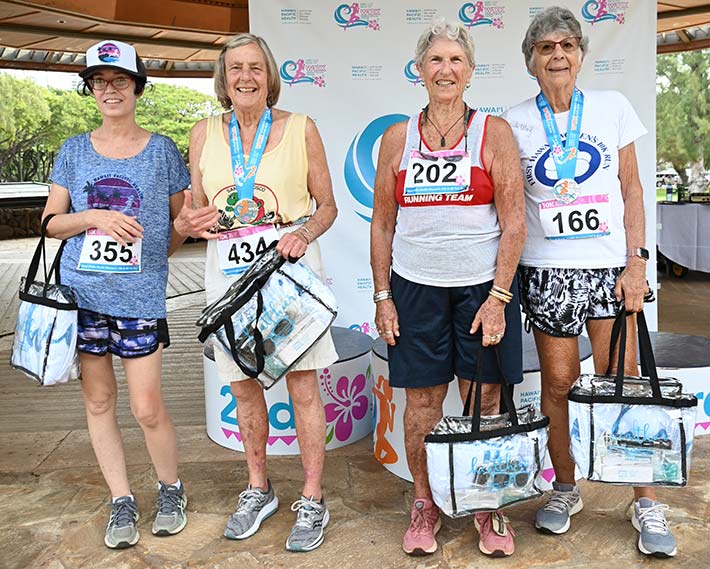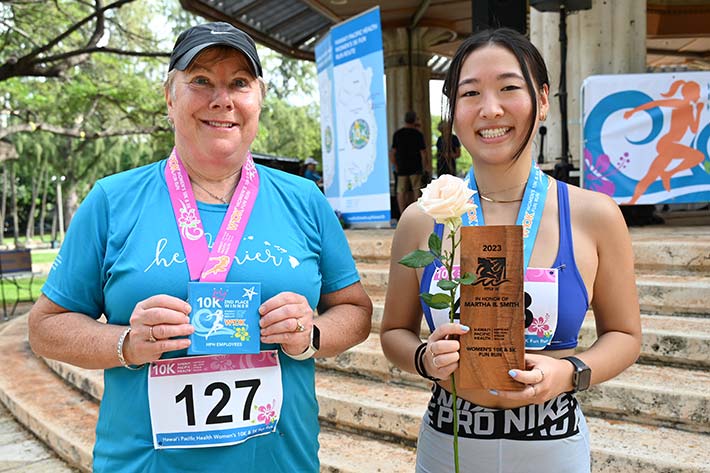 Captions
Top photo: The top overall finishers of the HPH Women's 10K. Left to right: Rachel Bradley, Samantha Delgado and Rachel More.
Second photo: Hawaii Pacific Health recognized some of the women who have run in every HPH Women's 10K since its inception in 1977. Left to right: DeeDee Valencia, Susan Allen, Gerry DeBenedetti and Ann Arnone.
Bottom photo: Sherri Sommer-Candelorio, HPH Women's 10K Team Winner, and Joanna Lim, HPH Women's 10K Top Employee Finisher, holding the inaugural Martha B. SmithAward.