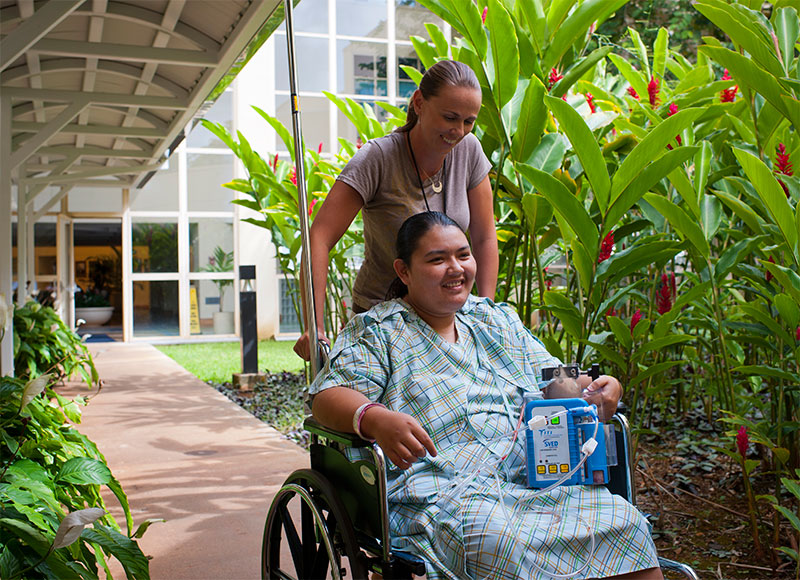 Wilcox Medical Center has been named a recipient of the Healthgrades 2017 Outstanding Patient Experience Award™. This distinction recognizes Wilcox Medical Center among the top 15 percent of hospitals nationwide, according to Healthgrades, the leading online resource for comprehensive information about physicians and hospitals.
Healthgrades evaluated 3,489 hospitals that submitted at least 100 patient experience surveys to the Centers for Medicare and Medicaid Services (CMS), covering admissions from April 2015 to March 2016 in order to identify hospital performance in this area.
"This award is especially meaningful for us because it is based on feedback provided by our patients," said Jen H. Chahanovich, President & CEO of Wilcox Medical Center. "We're extremely honored to receive this award and to rank among the top 15 percent of hospitals nationwide for the care we provide to our patients. For most people, a hospital stay is not something they look forward to, but our physicians, nurses and staff do their best to ensure our patients' have the best experience possible."
Healthgrades evaluated performance by applying a scoring methodology to 10 patient experience measures, using data collected from a 32-question patient experience survey of the hospital's own patients. The survey questions focus on patients' perspectives of their care in the hospital. The topics of these questions ranged from cleanliness and noise levels in patient rooms to factors such as pain management and responsiveness to patients' needs. The measures also include whether a patient would recommend the hospital to friends or family.
In order to be recognized by Healthgrades, hospitals must meet eligibility requirements for consideration, which in addition to number of survey responses, includes clinical performance thresholds. Nationally, 2,941 hospitals met those requirements with 443 hospitals outperforming their peers, based on their patients' responses in order to achieve this distinction. Wilcox Medical Center's performance places it among the top 15 percent in the nation.
"Patient experience and satisfaction metrics resonate with consumers as they evaluate hospitals and select where they want to receive care," said Brad Bowman, Chief Medical Officer, Healthgrades. "We commend those hospitals that have achieved the Healthgrades 2017 Outstanding Patient Experience Award for their commitment to delivering superior care experiences to patients during a hospital stay."
In addition to this award, Wilcox was recently named among the Top 100 rural and community hospitals in the country. Numerous factors were considered to make the list, including increasing patient satisfaction. Wilcox also received an "A" in the Leapfrog Hospital Safety Grades for fall 2016 and spring 2017.
For more information about Healthgrades, to download a full copy of the report, or to get information about hospital and physician quality, visit Healthgrades.com/Quality.