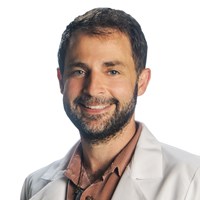 Kauai Medical Clinic announces the addition of Dr. David Della Lana, family medicine physician, to its medical staff. Della Lana will be based out of the Kauai Urgent Care Clinic on Pahee Street in Lihue, where he will provide care for patients with a variety of short-term medical problems that include common illnesses, minor injuries, moderate back problems, and sprains and strains.
 "We are pleased to announce that Dr. David Della Lana will be joining our Kauai Urgent Care Clinic," said Jen H. Chahanovich, president and CEO of Wilcox Memorial Hospital and CEO of Kauai Medical Clinic. "It's important that Kauai residents have access to the care they need when they need it. The addition of Dr. Della Lana to our urgent care team will allow us to extend our clinic hours in order to serve the needs of the community."
 The Kauai Urgent Care Clinic treats acute illnesses and injuries that are not serious enough for the hospital emergency department but need immediate attention including infections, allergies, skin conditions, flu, minor injuries and wounds, strep throat and sporting injuries. The clinic recently extended its hours and is now open from 8 a.m. to 7 p.m. every day of the week.
 Della Lana obtained his medical degree at Johns Hopkins University in Baltimore, Maryland, and completed his family medicine residency at the University of Washington in Seattle. He recently earned his executive master's degree in health administration at the University of Washington.
 In his free time, Della Lana enjoys hula and spending time outdoors surfing, hiking and cycling.