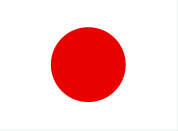 日本語
Straub Doctors On Call is Waikiki's premier urgent care clinic since 1981. Whether you live or work in Waikiki, or if you're visiting, we can meet your health care needs.
---
ABOUT US
Doctors On Call offers a broad range of non-emergency medical care, including physician services, laboratory and x-ray. In addition, Straub Doctors On Call medical clinic offers a full spectrum of occupational health services such as pre-employment physical examinations, drug tests and worker's compensation care.

Our physicians at Doctors On Call walk-in clinic are assisted by a full staff of nurses, accredited technicians, patient service representatives and Japanese/English bilingual translators. And our nearby Straub Medical Center is staffed with more than 400 physicians and 32 specialties available to serve you.

Doctors On Call accepts major insurance plans, including many overseas travel insurances, HMSA (Blue Cross & Blue Shield), and Medicare.

Straub Doctors On Call is NOT an emergency room. If you believe that you have an emergency, you should call 911 or go immediately to the closest hospital emergency room.
SERVICES
Courtesy van transportation service between Waikiki/Ala Moana hotels to our clinic
Diagnosis and treatment of illness and injury including work-related injuries
X-ray, lab and pharmacy on site
Urgent Care
Referrals to specialists 
Accepts most mainland, overseas and travel insurances
Japanese/English-speaking bilingual staff
Translation services available for approximately 200 languages & American sign language
Locations
Sheraton Waikiki
2255 Kalakaua Avenue
Manor Wing #1
Honolulu, HI 96815

Phone: 808-971-6000
Fax: 808-971-6041

Clinic Hours:
Sunday - Saturday: 10:00 a.m. - 8:00 p.m.
No Emergency services

Hilton Hawaiian Village
2005 Kalia Road
Rainbow Bazaar, 2nd Floor
Honolulu, HI 96815

Phone: 808-973-5250
Fax: 808-973-5252

Clinic Hours:

CLOSED for the foreseeable future
Contact Us