At Straub Medical Center, the health and safety of our patients, care providers and staff is our top priority. Given today's environment, we have taken additional steps at our medical centers and clinics to keep our patients and staff safe. Click here to learn more.
---
Location and Contact: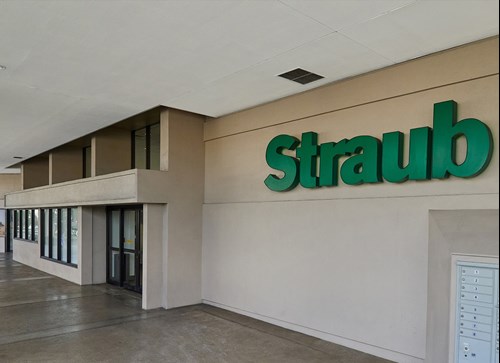 98-151 Pali Momi Street
Suite 142
Aiea, HI 96701
Phone: 808-483-6400
Fax: 808-483-6489
Clinic Hours:
Sunday: Closed
Monday: 6:30 a.m. - 5:00 p.m.
Tuesday: 7:00 a.m. - 6:30 p.m.
Wednesday: 6:30 a.m. - 5:00 p.m.
Thursday: 7:00 a.m. - 5:00 p.m.
Friday: 6:30 a.m. - 5:00 p.m.
Saturday: 7:00 a.m. - Noon
Rehab Hours:
Monday-Friday: 7:00 a.m. - 6:00 p.m.
Saturday: 7:00 a.m. - 3:30 p.m.
Walk-In Clinic:
Straub Medical Center - Pearlridge Clinic walk-in services are temporarily closed. Alternative clinics offering walk-in services are listed here. We apologize for the inconvenience.
Lab Hours:
Sunday: Closed
Monday- Friday: 7:00 a.m. - 4:00 p.m
Saturday: 7:00 a.m. - 11:00 a.m.
---
Our mission is to create a healthier Hawaii and because Straub is a part of Hawaii Pacific Health, patients have access to one of the largest health care systems in Hawaii.
Straub is a participating provider with HMSA, UHA, HMAA and accepts more than 150 insurance plans including Medicare and many foreign insurance plans.
Services Include:
Primary Care

Diagnosis and treatment of illness and injury for infants, children, adolescents, and adults
Well-baby, well-child, and adolescent check-ups
Routine immunizations
Adult physical examination

On-site lab testing
X-Ray
Obstetrics/Gynecology and family planning services
Physical/Occupational Therapy
Dietary and health education counseling
Contact lenses/Optical Shop
Specialty services, including: Anti-coagulation, behavioral health, dermatology, hand surgery, neurology (adult and pediatric) and sleep disorders, ophthalmology, sports medicine, and urology.