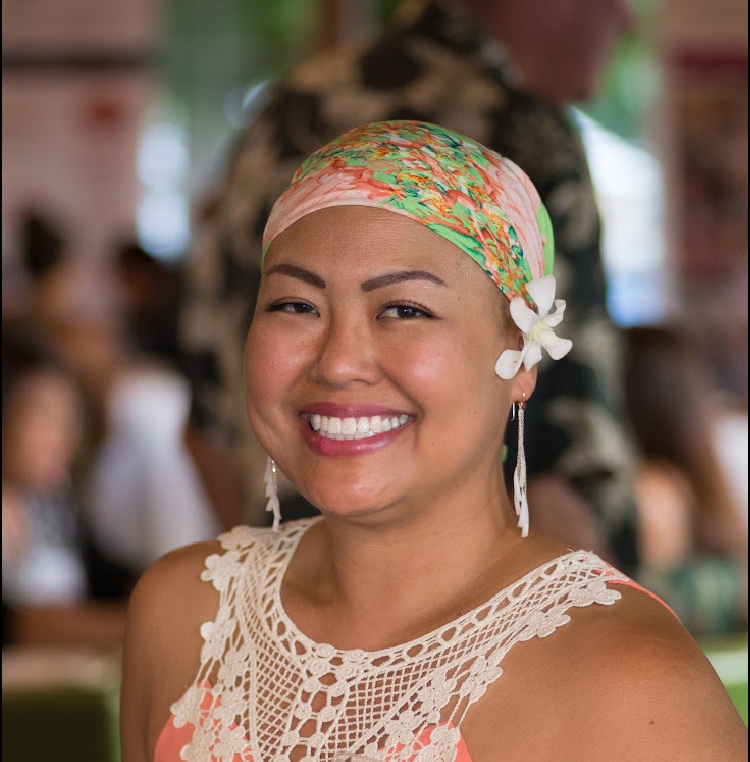 Uri's mother is a breast cancer survivor. So in 2010, when Uri's nurse practitioner recommended she join the High Risk Breast Program at Wilcox Memorial Hospital, she agreed.
That decision would ultimately save her life.
Uri, 36, lives in Lawai with her partner, Spencer, and their dog, Lily.
Uri visited the Wilcox Women's Center twice a year for an exam and risk evaluation. In October 2014, her mammogram revealed a cluster of spots.
Uri had a biopsy. It confirmed that she had breast cancer.
Following her cancer diagnosis, Uri discussed treatment options with her doctor. Because they caught her cancer early, they were able to decide on a lumpectomy.
Uri underwent surgery, followed by four rounds of chemotherapy.
Her mother traveled from their home country of Guam to lend her daughter support.
"My mother gave me strength, and my incredible doctor and caring nurses kept me motivated," Uri says.
Chemo was followed by a series of radiation treatments.
In October 2015, scans revealed that Uri is now cancer-free.
"I am so grateful that Wilcox is right here in Kauai, with the expertise and technology needed to detect my cancer early and save my life," Uri says. "Today, I feel fantastic. I am blessed with good health."