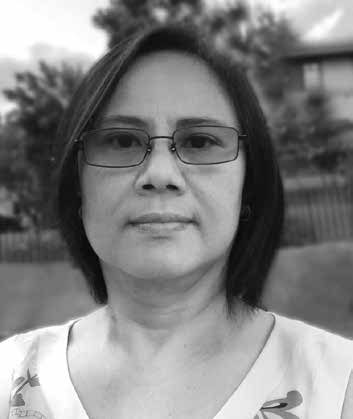 Last May, when Presade came down with severe abdominal pain, her family took her to the emergency department at Pali Momi Medical Center.
After testing, doctors discovered a tumor on her pancreas.
The good news: it was caught early.
The bad news: it had to be removed in a complicated surgical procedure before it spread into pancreatic cancer, which has a low rate of survival.
Fortunately, Pali Momi is home to Dr. James Kakuda, an expert surgical oncologist experienced in the complex Whipple procedure surgery Presade needed to save her life.
In July, Dr. Kakuda performed the delicate Whipple procedure on Presade. He removed her tumor, then reconstructed her pancreas, small intestine and stomach.
Her two sisters and sister-in-law are all nurses, and were by her side, impressed with the expert care she received.
Today, Presade is cancer-free and feels wonderful! Pancreatic cancer is often deadly, so she considers her diagnosis, treatment and total recovery "a miracle."
"I just wanted to stay home close to my family," Presade says. "And today, thanks to the care I received, I'm cancer-free and have a second chance at life."