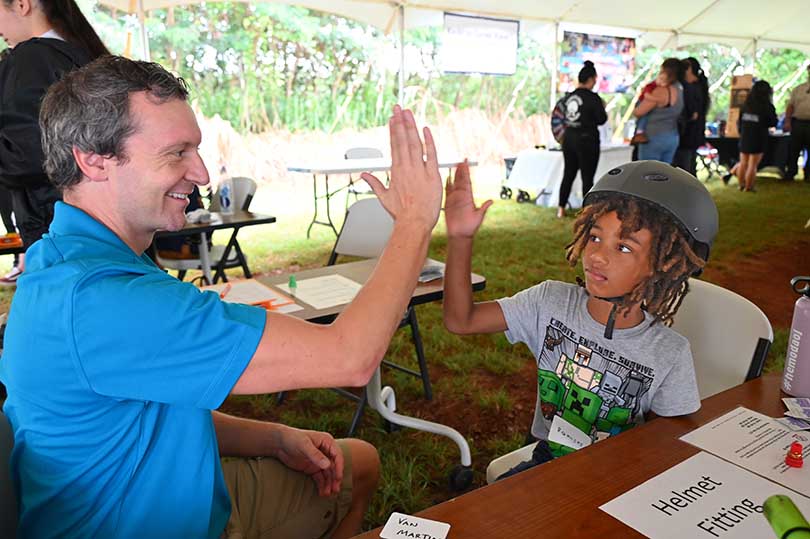 Wilcox Medical Center's parking lot was buzzing with excitement and energy on Saturday, July 22, as about 200 children came to the annual Keiki Bike Safety Day.
The free event was organized by Wilcox in partnership with several community partners. One of the highlights was a giveaway of 25 brand new bicycles, thanks to generous donations from community members.
A helmet fit station where Wilcox physicians, staff and volunteers helped children find their best-fitting helmets. Kids then decorated their helmets and took them home for free.
A bike safety inspection station courtesy of AlohaCare.
A skills enhancement course taught by Kauai Path, a not-for-profit organization that works to preserve, protect and extend bike paths across Kauai.
Concussion prevention education and activities with Wilcox medical professionals.
"The Keiki Bike Safety Day is such an important event," Jen Chahanovich, president and CEO of Wilcox Medical Center and CEO of Kauai Medical Clinic, said. "Not only does it promote a healthy and active lifestyle from an early age, it provides our keiki with the tools and knowledge they need to be safe while having fun."
For Dr. Robert Wotring, section chief of pediatrics at Wilcox Health, the event was an opportunity to prevent avoidable injuries.
"Aside from scrapes and scratches, I've seen a fair amount of head traumas from bicycle accidents," Dr. Wotring said. "A well-fitting helmet can do a lot to protect a child's growing brain, so events like this are really beneficial for our kids and their families."
Community partners for this year's Keiki Bike Safety Day include American Medical Response Kauai; Boy Scouts of America, Aloha Council; Girl Scouts of Hawaii; Hawaii Life Flight; Kauai Police Department; and Keiki to Career Kauai.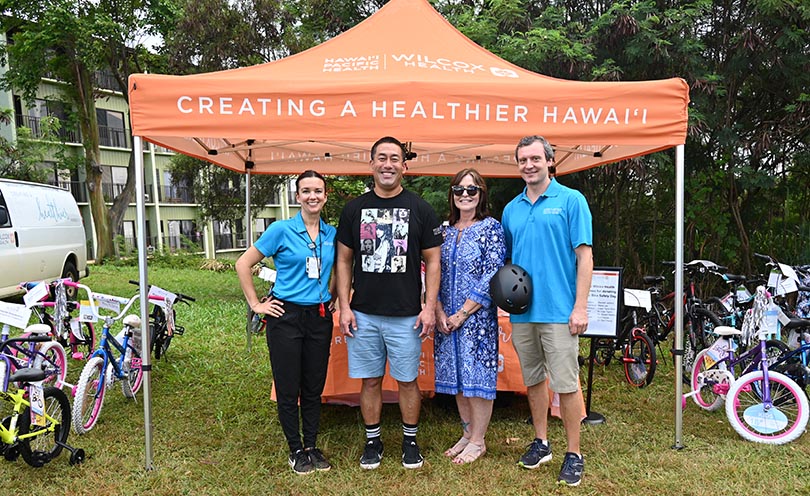 From left: April Diegeuz, Wilcox Medical Center Trauma Program manager; Derek Kawakami, Kauai County mayor; Jen Chahanovich, Wilcox Medical Center president and CEO and CEO of Kauai Medical Clinic; Dr. Van Martin, Wilcox Medical Center Trauma Program director.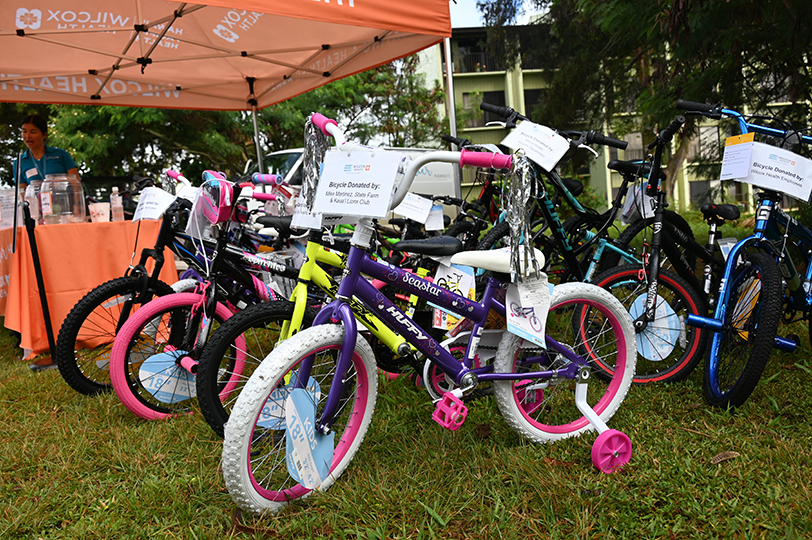 Brand new bicycles generously donated by community members.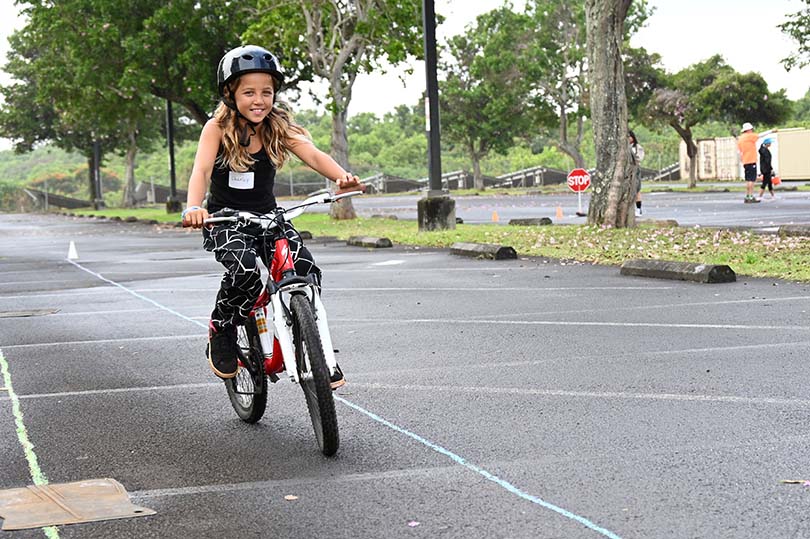 Young girl rides her bike at Keiki Bike Safety Day.
Top photo: Dr. Van Martin with one of the Keiki Bike Safety Day participants.