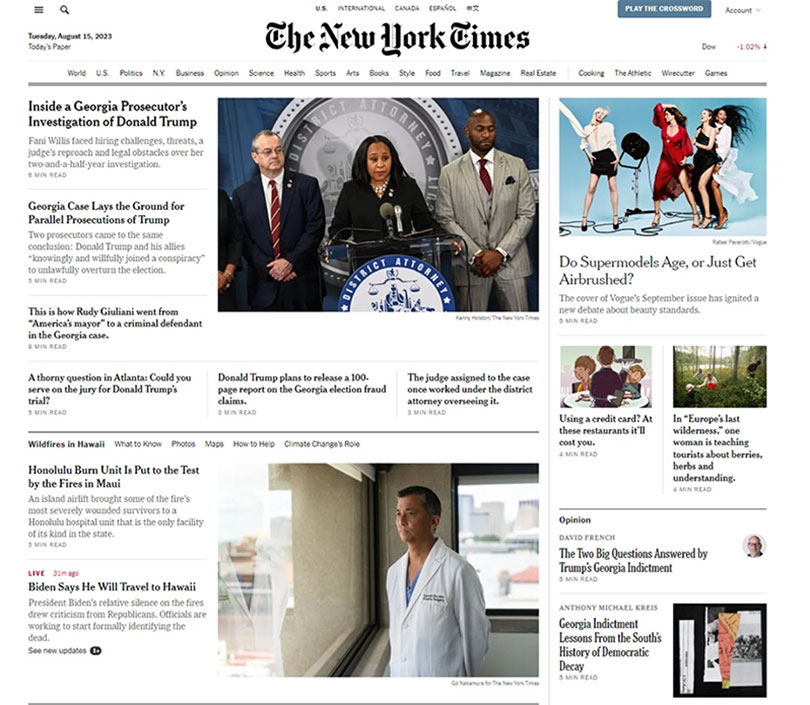 Straub Medical Center's Burn Unit was the focus of a lead story in The New York Times' Aug. 15 online issue for the Honolulu burn unit's valiant efforts caring for the most severely wounded survivors of the Maui wildfires.
In the article, which also ran in the print publication Aug. 16, reporter Mitch Smith speaks with Straub Plastic Surgeon David C. Cho about how he first learned of the fires, and how he and other members of the Burn Unit team prepared for what was to come next.
When Dr. David C. Cho's phone rang in the middle of the night, it was an emergency room physician calling from Maui, two islands away, seeking help.
"In very plain and simple terms he said, 'Lahaina is destroyed.' ... And then it just went silent."
Dr. Cho go out of bed, went to the hospital and waited.
"I just knew there was going to be a pipeline of patients," he said.
Smith goes on to capture the heroic efforts of the Straub Burn Unit doctors, nurses and staff who went to work trying to stabilize the Maui burn patients, some whose burns covered up to 70% of their bodies.
Among those lending their expert care are Dr. Robert Schulz, Straub Burn Unit medical director who co-founded the unit in 1983 with Dr. James Penoff, as well as Kim Webster, RN, who manages the Burn Unit and a critical care unit at Straub. Smith speaks with both Dr. Schulz and Kim in the article to gain their perspectives.
Smith also profiles the history of the Straub Burn Unit, which earlier this year observed its 40th anniversary of being the only facility of its kind in the state, and the only one in the North Pacific between California and Asia.
Read the original New York Times article (PDF) or reprinted online in The Honolulu Star-Advertiser.