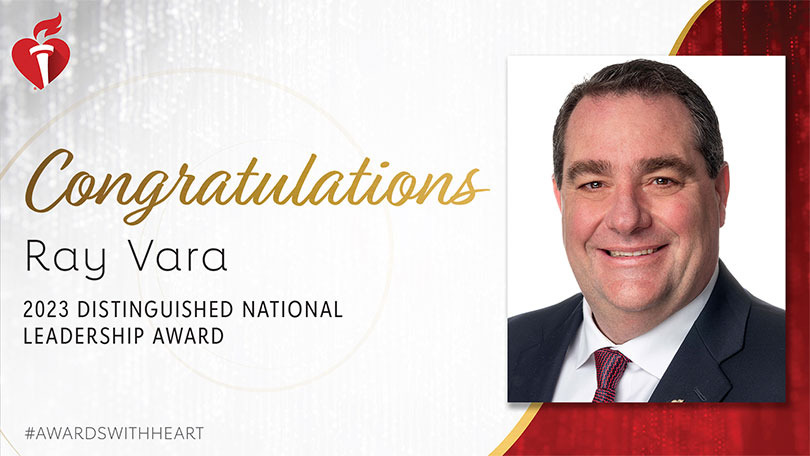 Hawaii Pacific Health President & CEO Ray Vara recently was honored for his outstanding service to the American Heart Association (AHA) at the 2023 Leading with Light National Volunteer Awards ceremony, held June 14, 2023.
Vara received the Distinguished National Leadership Award for his outstanding guidance of the AHA and his passion for raising awareness of heart health. Vara has served as national board chairman for the association for the last two years, during which he helped expand the AHA's reach as a global authority on overall health and well-being.
Watch Ray Vara's Award Presentation and Acceptance Speech
Vara also had the distinction of cohosting the awards with AHA President Michelle A. Albert and AHA CEO Nancy Brown. Visit AHA's YouTube channel to watch the full ceremony.
The AHA's Leading with Light National Volunteer Awards celebrates exemplary volunteers from across the country for their leadership and service to the association. Learn more about the awards and view all of this year's honorees.