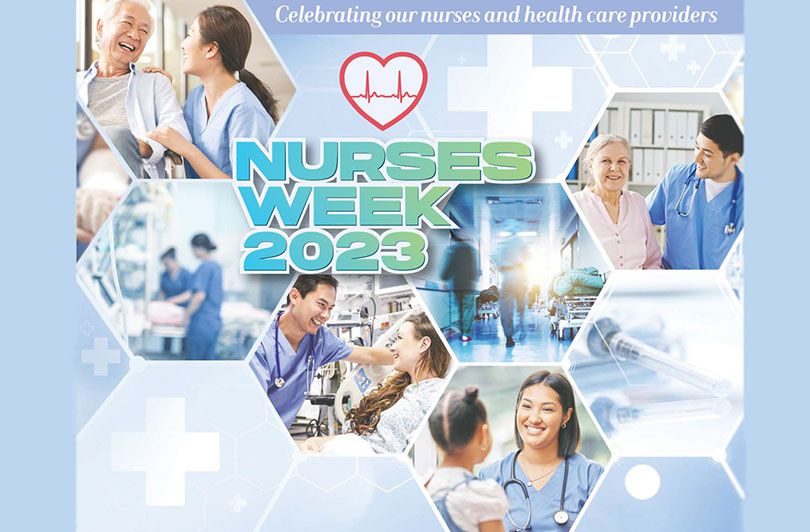 In honor of National Nurses Week, The Garden Island and Honolulu Star-Advertiser newspapers published special Nurses Week inserts Saturday, May 6, and Sunday, May 7, respectively, that featured Hawaii Pacific Health nurses from across our system.
Each medical center is highlighted with an article providing background and insight into the special role nurses play in delivering quality care and exceptional service to our patients, with comments from that facility's chief nurse executive. Nurses from each facility also share their favorite part of the nursing profession – from being part of a close-knit team, to providing exceptional care to patients during their time of need.
The Honolulu Star-Advertiser includes stories on Kapiolani Medical Center for Women & Children, Pali Momi Medical Center and Straub Medical Center on Oahu, and The Garden Island features an additional story on Wilcox Health.
Both editions also include a special message from Gov. Josh Green, MD, and an article detailing the history of National Nurses Week.
National Nurses Week, which is celebrated May 6-12 every year, commemorates the vital roles nurses play in society. At Hawaii Pacific Health, it is an opportunity to celebrate their commitment and compassion for our mission to create a healthier Hawaii.
Read the HPH content that was featured in the Star-Advertiser and The Garden Island Nurses Week special inserts (PDF).