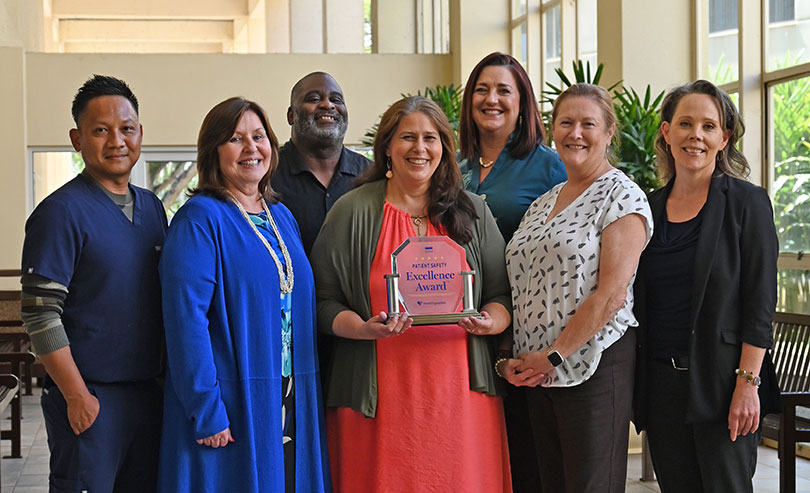 Wilcox Medical Center has received Healthgrades 2023 Patient Safety Excellence Award™. This distinction places Wilcox among the top 10% of all short-term acute care hospitals nationwide as evaluated by Healthgrades, the leading marketplace connecting patients and providers.
"On behalf of Wilcox Medical Center, we are proud to accept this national recognition of our entire team," said Jen Chahanovich, president and CEO of Wilcox Medical Center. "Since Wilcox opened nearly 85 years ago, our top priority has been to provide the highest-quality care for our community. This distinction is a wonderful affirmation of our continued commitment to clinical excellence."
During the 2019-2021 study period, 164,592 potentially preventable patient safety events occurred among Medicare patients in U.S. hospitals.* According to Healthgrades, if all hospitals in the U.S. performed similarly to the 2023 Patient Safety Award recipients, an average of 95,880 patient safety events could have been avoided last year.*
"Through our 2023 Patient Safety Excellence Awards, we seek to recognize hospitals that excel in providing top-quality care for their patients while preventing serious injuries during hospital stays," said Brad Bowman, MD, chief medical officer and head of Data Science at Healthgrades. "We are proud to name Wilcox Medical Center as a 2023 Patient Safety Excellence Award recipient and look forward to their continued efforts to make patient safety a top priority."
Consumers can visit Healthgrades.com for more information on how Healthgrades measures hospital quality and to access the complete methodology.
Photo: Wilcox leadership and team members holding the Healthgrades 2023 Outstanding Patient Safety Award. (Left to right): Michael Barroga, intensive care unit supervisor; Jen Chahanovich, president and CEO; Davone Florence, risk management manager; Cathye Sataraka; director of quality management; Darla Sabry, chief nurse executive and vice president of patient services; Susan Weimer, clinical services manager; and Marty Collins director of hospital operations.