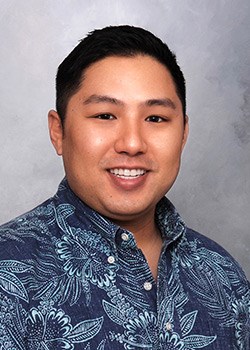 Matt Sasaki has been named vice president of Hawaii Health Partners (HHP), the physician-led accountable care organization of Hawaii Pacific Health.
An experienced health care management professional with a multi-faceted background, Sasaki will support HHP's efforts to transform health care in Hawaii.
"I'm excited to join the team at HHP and feel fortunate that my career has exposed me to many facets of the health care industry, which will allow me to support and further the HHP mission," Sasaki said.
Sasaki comes to HPH from Hawaii Medical Service Association (HMSA), where he most recently served as assistant vice president for government and external relations. In this role, Sasaki led the nonprofit health insurer's efforts with county, state and federal stakeholders. He also oversaw community relations, corporate giving and the HMSA Foundation.
Prior to that, he served as the director of ecosystem development and operations where he focused on establishing population health programs and initiatives, such as the procurement and implementation of a digital diabetes solution. Additionally, Sasaki was the director of provider organization support teams where he built a team focused on supporting independent providers statewide with quality programs and care coordination.
Along with his government and external responsibilities, he also developed and supported the operation of the company's joint ventures focused on care management and value-based care.
Prior to joining HMSA in 2016, Sasaki was director of strategic business initiatives for ike, Inc. (formerly DataHouse Holdings Corp.), where he was responsible for the management of strategic initiatives across ike's portfolio of companies that include health care delivery, technology development and consulting services.
Sasaki graduated with a Bachelor of Science in business administration from Creighton University. He earned a Master of Business Administration with an emphasis in health care management from Johns Hopkins University's Carey Business School.
Established in 2014 as the state's first physician-led accountable care organization, HHP is a subsidiary of Hawaii Pacific Health. Its goal is to transform health care in Hawaii by focusing on and advocating for clinical integration and coordinated care.
Since its inception, HHP has played a pivotal role in Hawaii Pacific Health's journey toward value-based care and continues to develop opportunities for its physician members to improve health care quality and efficiency, enhance patient experience and reduce the overall total cost of care in Hawaii.
For more information about HHP, visit HawaiiHealthPartners.org.