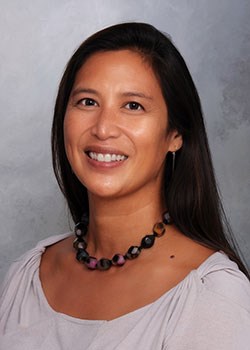 Dr. Jennifer José Lo has joined Hawaii Pacific Health (HPH) as medical director of Hawaii Health Partners (HHP), the physician-led accountable care organization of HPH.
A family medicine physician, Lo practiced and served as medical director at the Straub Medical Center – Lanai Clinic early in her career.
In her new role, Lo works closely with the HHP leadership team to provide medical and clinical guidance for HHP and its members. This includes overseeing care coordination activities with participating providers and facilities, and ensuring the delivery of demonstrable value-added, patient-centered care.
Lo brings a valuable perspective to the position with her wealth of experience and leadership in public health and primary care settings. She most recently served as the medical director at the Boston Public Health Commission, where she worked to advance its mission to protect, preserve and promote the health and well-being of all Boston residents, particularly the most vulnerable.
She also served as medical director at the Greater Roslindale Medical and Dental Center, a community health center in Boston. There, she implemented behavioral health integration and complex care management programs to position the health center as a National Committee for Quality Assurance-certified Patient-Centered Medical Home. In addition, she facilitated the expansion of services offered at the health center, such as family planning, community health worker outreach and residency training clinics.
Raised in Northern California, Lo received her medical degree from the University of California, San Diego School of Medicine, and completed her residency training at the University of Hawaii at Manoa's Family Medicine Residency Program.
Established in 2014 as the state's first physician-led accountable care organization, HHP is a subsidiary of Hawaii Pacific Health. Its goal is to transform health care in Hawaii by focusing on and advocating for clinical integration and coordinated care. Since its inception, HHP has played a pivotal role in HPH's journey toward value-based care and continues to develop opportunities for its physician members to improve health care quality and efficiency, enhance patient experience and reduce the overall total cost of care in Hawaii. For more information about HHP, visit HawaiiHealthPartners.org.