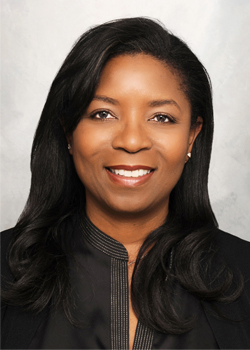 Gloria Brooks has been named chief operating officer at Pali Momi Medical Center and will manage all clinical and business operations for the 118-bed health care facility in Aiea.
Brooks most recently served as vice president of hospital operations at Pali Momi. Prior to that, she led health information services at Straub Medical Center and the Hawaii Pacific Health system, after a decade of leading information management and operations for medical groups on the mainland. Brooks has more than 30 years of experience in the health care industry.
"Gloria brings an incredible amount of knowledge in health care to her new role at Pali Momi Medical Center," said David Underriner, Hawaii Pacific Health executive vice president of Oahu operations. "For nearly 20 years, Gloria has been an instrumental part of Hawaii Pacific Health. As she has advanced in our organization, her leadership has exemplified our values and mission."
Brooks earned a bachelor's degree from the University of Tennessee at Memphis and a master's degree in business administration from Loma Linda University School of Public Health. She is a member and has served as president of the Health Information Management Association in Hawaii, and is also a member of the local and national chapters of the American College of Health Care Executives.
"I have truly enjoyed being a member of the Pali Momi ohana for the past two years and I'm deeply honored to be leading such a passionate team," Brooks said. "As a resident of Ewa Beach, I know how much patients in Central and West Oahu rely on us for excellent care for their families and loved ones."
For more information about Pali Momi Medical Center, visit PaliMomi.org.