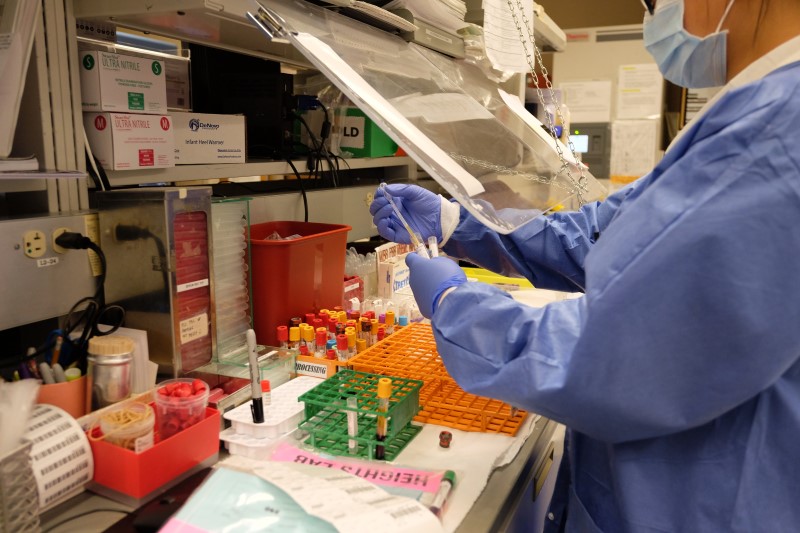 Hawaii Pacific Health will become the first company in Hawaii to offer coronavirus antibody testing to its employees. In an announcement today, President and CEO Ray Vara said Hawaii Pacific Health would offer the testing through Clinical Labs of Hawaii at no cost to its 7,200 employees to better understand what level of infection exists in the local population.
Plans are also in development to provide support for other Hawaii employers who may be interested in providing the test for their employees.
"Antibody testing could be part of the solution to reopening Hawaii's economy," Vara said. "We care deeply about this community. It is our home and we would like to help move us to a better place from a public health standpoint as well as economically."
The antibody tests are not used to diagnose the illness but rather to find disease-fighting proteins the body creates to neutralize the virus. The test results, if positive for antibodies, can show if people were infected but didn't show symptoms or had mild symptoms mistaken for something else.
"The antibody test will help to answer the question of whether an employee has any evidence of prior exposure to COVID-19," said Dr. Melinda Ashton, executive vice president and chief quality officer for Hawaii Pacific Health. "Although that won't change anything about how we approach the use of PPE for health care workers or wearing of masks in public, the aggregate results will help us contribute to what is known about how the COVID-19 virus has behaved in our community."
Participants will provide a blood sample for the test, and the results will be available within 48-72 hours. Having a positive result doesn't guarantee immunity, but it does indicate that the individual has had some contact with the COVID-19 virus in the past.
"Clinical Labs of Hawaii is proud to be able to support this initiative for Hawaii Pacific Health," said Michele Cox, chief operating officer of Clinical Labs of Hawaii. "Hawaii Pacific Health has been very proactive in working with us to care for all their patients and employees."
Participation in the antibody testing is voluntary. Under privacy law, test subjects will learn their antibody status, but researchers will use only aggregate data and not see individual results.