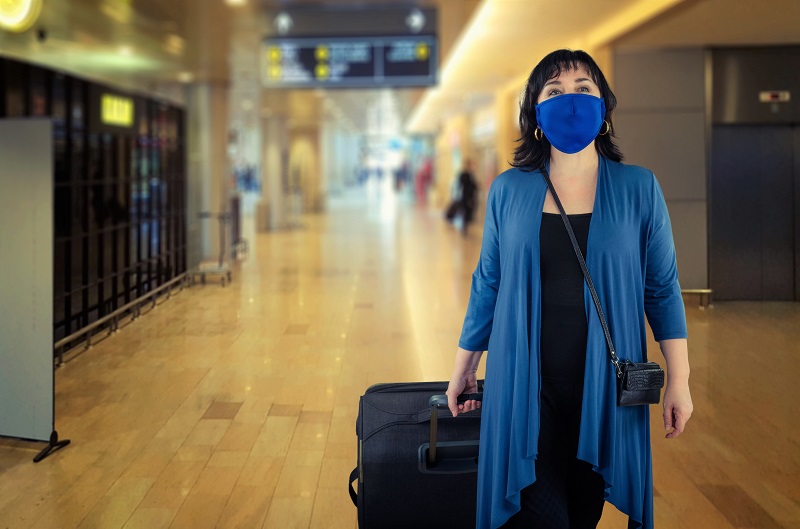 Hawaii Pacific Health has been named a trusted testing partner for the State of Hawaii's pre-travel testing program and will now be providing COVID-19 travel screenings for interisland travel in partnership with Clinical Labs of Hawaii. Interisland travel screenings are now available at Hawaii Pacific Health's drive-up COVID-19 specimen collection sites at Kapiolani Medical Center for Women & Children on Oahu and Wilcox Medical Center on Kauai, with more sites to be available soon, including Clinical Labs of Hawaii locations statewide.
"We are pleased to participate in the State of Hawaii's pre-travel testing program as a trusted testing partner, working together with our laboratory partner, Clinical Labs of Hawaii, to support the state's efforts to safely and gradually open travel for both residents and visitors," said Hawaii Pacific Health President & CEO Ray Vara. "As we've seen through this pandemic, the public health of our community and the health of our state economy are truly dependent on each other. A strategic testing plan, including travel screening, is a key component to building the public health infrastructure Hawaii needs to put us on the path to economic recovery, and Hawaii Pacific Health is committed to this effort."
The state's pre-travel testing program, which launched October 15, allows travelers to bypass the state's mandatory 14-day travel quarantine if they provide written confirmation from a state-approved COVID-19 testing partner of a negative test result from a test administered within 72 hours of the traveler's flight. Initially established for trans-Pacific travel, the program now includes interisland travel for passengers arriving in Kauai and Maui counties.
Hawaii Pacific Health's screening locations will collect specimens for the nucleic acid amplification test (NAAT), which is the only type of COVID-19 test currently approved by the state for this program.
Locations for interisland travel screenings include:
Kapiolani Medical Center for Women & Children
1319 Punahou Street, Honolulu
Screening site is located in the parking lot off of Punahou Street; enter through driveway off of Bingham Street
Hours:  8 a.m.-1 p.m., daily
An appointment is required. To schedule an appointment, visit ClinicalLabs.com/COVID.
Wilcox Medical Center
3-3420 Kuhio Highway, Lihue, Kauai
Screening site is located at the back of the medical center under the big white tent
Hours:  8 a.m.-1 p.m., Monday-Saturday
An appointment is not required. Screenings are available on a first-come, first-served basis.
Clinical Labs of Hawaii
In partnership with Hawaii Pacific Health, Clinical Labs of Hawaii locations statewide will soon be offering interisland travel screenings. Updates will be provided when available, and locations will be listed on the Clinical Labs of Hawaii website at ClinicalLabs.com.
The cost for the test is $150 and is the responsibility of the traveler. Payment is by credit/debit card only and must be paid upon screening.
When arriving at the screening locations, people should be prepared to provide a credit/debit card for payment, photo ID and phone number.
Test results will be available via the Clinical Labs of Hawaii online patient portal at ClinicalLabs.com/Patient. Those whose test results are positive will be contacted directly via phone.
For more information about the requirements relating to interisland travel, visit HawaiiCOVID19.com/Travel.