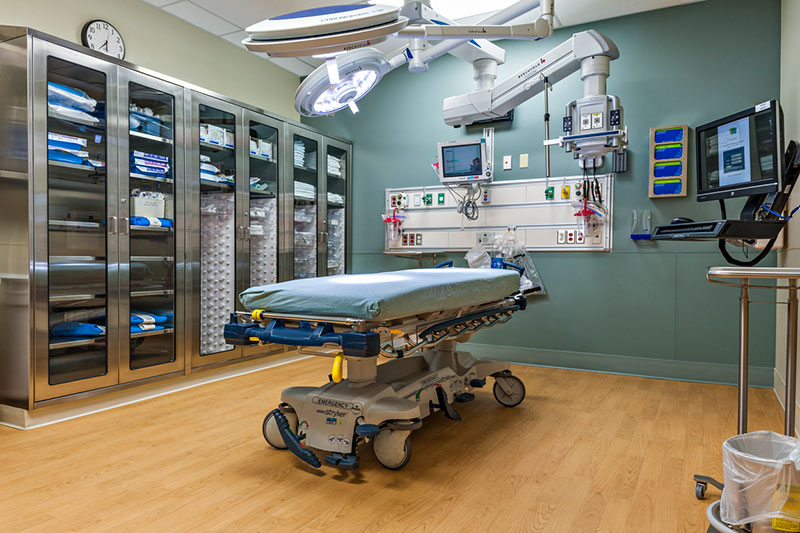 As part of its 80th anniversary celebration, Wilcox Medical Center has embarked on a campaign to raise funds to upgrade its Emergency Department and expand its trauma services for the Kauai community. Dr. Priscilla Chan and Mark Zuckerberg, who have a home on Kauai, have made a generous donation to renovate multiple rooms of the Emergency Department.
"We're honored to join local families and organizations to support the Wilcox Emergency Department's expansion so that the people of Kauai will receive enhanced care at their time of greatest need," said Dr. Priscilla Chan, co-founder and co-CEO of the Chan Zuckerberg Initiative.
Chan and Zuckerberg are among a number of contributors who together have gifted nearly $1 million to the campaign. Other notable donors include physician leaders Dr. Monty Downs, the first board-certified emergency physician on Kauai, and his wife Elaine Downs along with Dr. Geri Young, a long-time Kauai pediatrician who currently serves as Kauai Medical Clinic's chief medical officer, and her husband Dr. Robert Teichman. The first donation to kick-off the campaign came from Gather Federal Credit Union to support pediatrics and OB-GYN services.
"At Gather Federal Credit Union, we feel very fortunate to align with Wilcox Medical Center for emergency and trauma care, a cause that everybody can resonate with," said Tess Shimabukuro, president and CEO of Gather Federal Credit Union. "That's what credit unions do, help bridge the community."
Wilcox is Kauai's only Level III Trauma Center and was the first neighbor island medical center to achieve that designation. It is also Hawaii's first Level III Trauma Center to be verified by the American College of Surgeons. Wilcox's Emergency Department averages 25,000 visits annually and sees an average of 450 trauma activations per year. 
The goal of the Emergency Department construction project is to create two trauma resuscitation suites as well as renovate specialty spaces for behavioral health, infectious control, pediatric rooms and OB-GYN care. There are also plans to convert semi-private observation bays to private treatment exam rooms.
"When we talk about Wilcox Medical Center, we emphasize how our emergency and trauma care are a lifeline for the Kauai community," said Jen Chahanovich, president and chief executive officer of Wilcox Medical Center and chief executive officer of Kauai Medical Clinic. "We are so thankful for this support of our medical center."
One of the early leaders at Wilcox who is being celebrated during this milestone anniversary is Betty Bell. In 1968, Bell introduced an innovative unit dose system for the distribution of medications that provided improved safety and efficiency benefits. The system was recognized nationally and used as a guide by other Hawaii hospitals. For her invaluable contributions, Bell has been named the Honorary Chair of Wilcox's 80th Anniversary Emergency Department fundraising campaign. The goal of the campaign is $4.9 million.
As a not-for-profit medical center, Wilcox cares for every patient that walks through its doors regardless of their ability to pay, and relies on community donations to provide the best care for patients and their families. Gifts to the Wilcox Health Foundation support these efforts and directly fund programs, services, equipment, advanced technology and facility improvements.
For more information about the campaign, contact Andy Bestwick at 808-245-1157 or make an online donation to the Wilcox Health Foundation at Give2Wilcox.org.
PHOTO CAPTION:
Rendering of a future trauma room in the Wilcox Medical Center Emergency Department.