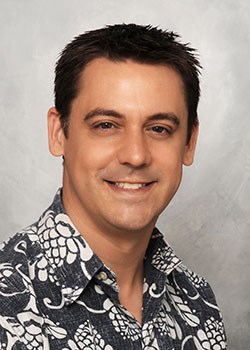 Straub Medical Center has named Travis Clegg as its new chief operating officer, reporting directly to Art Gladstone, chief executive officer of Straub and Pali Momi Medical Center. Clegg will manage all clinical and business operations for the 159-bed medical center in Honolulu and its clinic locations statewide.
Clegg most recently served as vice president of operations at Adventist Health Castle in Kailua, where he oversaw all ambulatory facilities, ancillary services, joint replacement, neurosurgery and bariatric surgery programs, construction and real estate, facilities, dietary services, environmental services, security, wellness, and mission integration. He also chaired the strategic planning, innovation and leadership development teams for the 160-bed medical center.
"We're pleased to welcome Travis to our Straub ohana and look forward to working with him as a member of our leadership team," said Gladstone. "His extensive experience in the health care industry as well as his strong history of leadership will greatly serve our organization and our community as we work together to build a healthier Hawaii."
Clegg is a Fellow in the American College of Healthcare Executives and a Baldrige Executive Fellow. He also currently serves as secretary/treasurer for the Healthcare Association of Hawaii. He received his bachelor's degree from Southwestern Adventist University and a master's degree from the Portland State University School of Business.
"Straub Medical Center has a wonderful reputation in the community for quality and service excellence," said Clegg. "With its 100th anniversary just around the corner in 2021, it is an exciting time to be joining the team. I look forward to supporting our exceptional health care professionals at Straub who provide such high quality care for our patients."