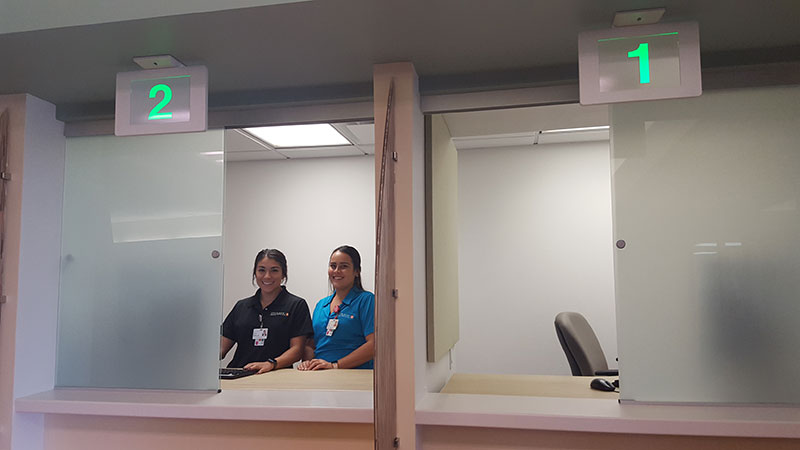 Kauai Medical Clinic will begin use of a new centralized check-in system at its main clinic in Lihue beginning Monday, February 4, 2019. When entering the main clinic, patients will see a new registration counter with dedicated registration staff that will allow for a more immediate and efficient check-in process for appointments.
"This new central registration system will speed up the check-in process for patients and allow for more face-to-face interaction with department staff," said Jen H. Chahanovich, president and CEO of Wilcox Medical Center and CEO of Kauai Medical Clinic. "The launch of this standardized process is part of our commitment to continue to provide the best care to our patients in the most efficient way possible."
The central registration is conveniently located on the first floor. Dedicated registration staff will assist patients with check-in and provide all necessary instructions for their appointment. Once patients are in the system, they will be directed to the department of their appointment where the care team will be waiting for them.
Pediatric patients will continue to check in at the Pediatrics window on the first floor.
For more information, visit WilcoxHealth.org.