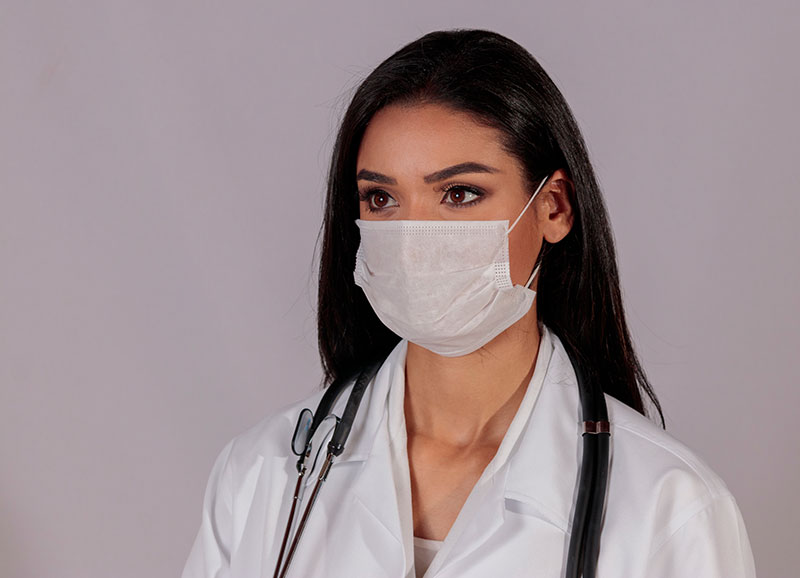 Every day, Wilcox Health employees at Wilcox Medical Center and Kauai Medical Clinic work to help patients get better and stay healthy. To accomplish this goal, it is critical to keep patients and health care personnel safe from health care-acquired infections, including influenza. A new flu immunization policy adopted by Wilcox Health is designed to support this effort.
Effective Monday, Oct. 15, all health care personnel at Wilcox Medical Center and Kauai Medical Clinic will either be immunized for influenza or will wear a mask when in designated patient care areas at the medical center and clinic locations. This practice will be followed during the designated flu season, which has been identified as October 2018 through April 2019.
"As health care providers, it is our responsibility and obligation to protect our patients, visitors and colleagues, as well as ourselves and our family members," said Jen H. Chahanovich, president and CEO of Wilcox Medical Center and CEO of Kauai Medical Clinic. "We are working diligently to help prevent the spread of the flu, and protecting the community starts with immunization, masking and hand washing."
According to a recent report from the Centers for Disease Control and Prevention (CDC), the United States experienced its worst flu season on record last year. Early estimates indicate that more than 900,000 people were hospitalized and more than 80,000 people died from flu last season. These estimates emphasize the seriousness and severity of flu illness and serve as a strong reminder of the importance of flu vaccination. The CDC recommends an annual flu vaccine for everyone ages 6 months and older.
Patients are encouraged to talk to their primary care physician about the flu vaccine or visit the CDC's website at CDC.gov/Flu.