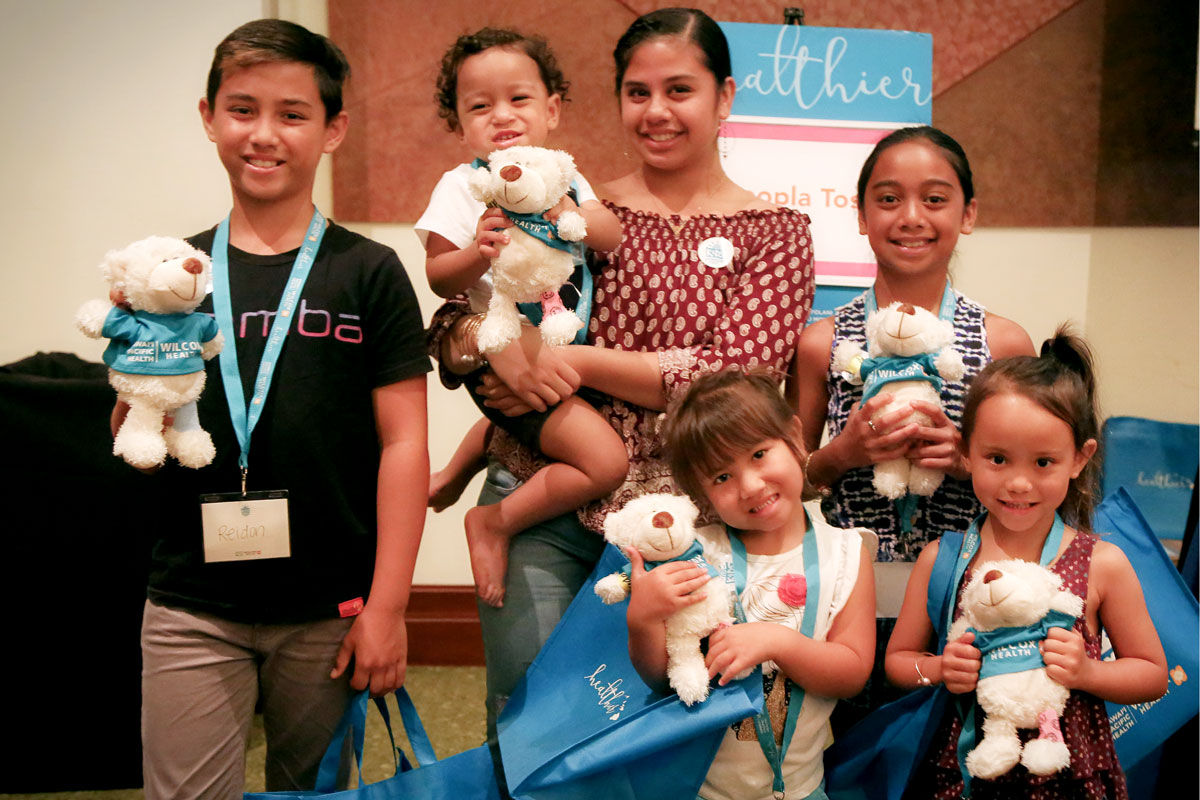 Safe and healthy summer fun was the theme for the Wilcox Health 11th annual Kids Summer Fest held on Saturday, June 2, 2018, at the Kauai Marriot Resort.
More than 1,500 people attended the family-friendly event that featured interactive health and wellness activities, free sports physicals for children ages 5 to 18 (first-come, first-served), fun games and snacks.
"We're so pleased to once again present our Kids Summer Fest to increase awareness about making healthy life choices and preventing keiki injuries during summer playtime," said Jen H. Chahanovich, President & CEO of Wilcox Medical Center and CEO of Kauai Medical Clinic. "Our mission is to create a healthier Hawaii, and this event allows our physicians and staff to get outside the walls of our medical center and connect with the community. It's something we look forward to every year."
More than 25 health and wellness activities, many with educational games, were offered at multiple locations throughout the day. Among the activities were:
Blender Bike Station – Children could pedal a stationary bike to blend their own smoothies.
Frozen in the Summer! – Keiki had fun in the snow with some "icy" activities to test their coordination and strength.
Teddy Bear Clinic – Kids took a teddy bear on a journey through a hospital experience, from admission to discharge.
Make Memories with Rudy – Participants got to take a photo with Rudy, Wilcox Medical Center's Chief Canine Officer.
In addition, the Hawaii Concussion Awareness and Management Program teamed up with Kapiolani Medical Center for Women & Children to give away free helmets after concussion activities.
Participants also could learn about ocean safety, got free dental screenings, had fun at keiki Zumba and a mini obstacle course, and explored an ambulance and fire truck with first responders.
In addition to physicians and staff of Wilcox Medical Center and Kauai Medical Clinic, participating community organizations included AlohaCare, Clinical Labs of Hawaii, Department of Education, Department of Health Development Disabilities Division: Neurotrauma Supports, Hawaii Life Flight, HMSA, Kaua'i District Health Office, UnitedHealthcare, and other community members and volunteers.