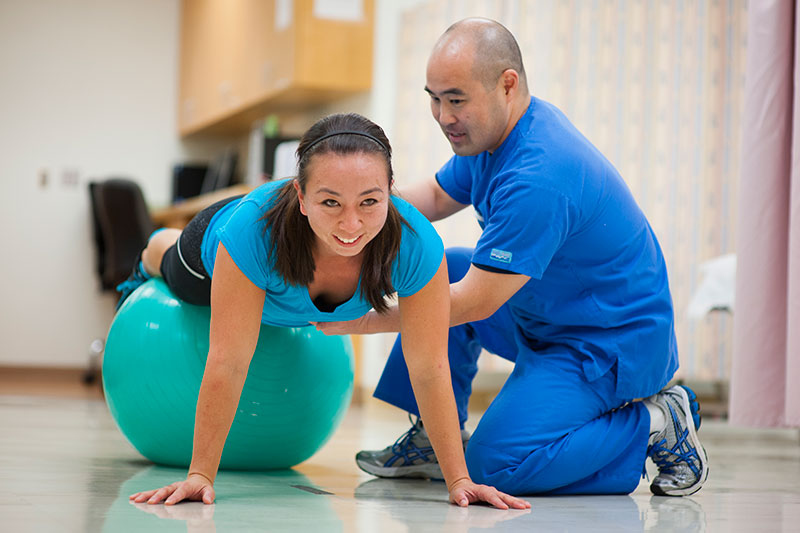 On Saturday, May 20, 2017, Hawaii Pacific Health will host its Sports Medicine Symposium 2017 to provide continuing education to athletic trainers, physical therapists, team physicians, physicians, nurses and other health care professionals. The symposium will be held from 8 a.m. to 3 p.m. at Kapiolani Medical Center for Women & Children's Diamond Head Tower Auditorium, 2nd Floor (1319 Punahou Street).
Sports Medicine Symposium 2017 will feature Hawaii Pacific Health physicians discussing a wide range of topics, including adolescent back injury, management of high ankle sprains, vestibular rehabilitation and back to play evaluation protocols, sports nutrition, and how to improve communication on and off the field.
"The field of sports medicine is constantly evolving and it's important not only for physicians and therapists, but also athletic trainers, coaches and others who are directly involved with athletes to stay up-to-date on the latest advances," said Dr. Nick Crawford, orthopedic surgeon at Straub Medical Center and symposium co-chair. "This symposium provides a great opportunity to hear from some of Hawaii's leading experts in the field and meet others active in the local athletic community."
"Participating in sports is a popular activity for children of all ages here in Hawaii," said Dr. Jennifer King, pediatric sports medicine physician at Kapiolani Medical Center for Women & Children and symposium co-chair. "Because they are still growing and developing, children are at high risk for certain types of injuries only seen in their age group. We'll discuss this and other topics of interest for both health care and athletic professionals who work with athletes of all ages."
Physicians, nurses and certified athletic trainers are eligible to receive credits for their participation in the symposium.
The cost to register is $80 for physicians, $70 for other health professionals and $50 for Hawaii Athletic Trainers' Association members. 
Registration forms are also available online and can be mailed or faxed to:
Hawaii Pacific Health Conference Services
1100 Ward Avenue, Suite 1045
Honolulu, HI 96814-1617
Fax: 808-522-4455