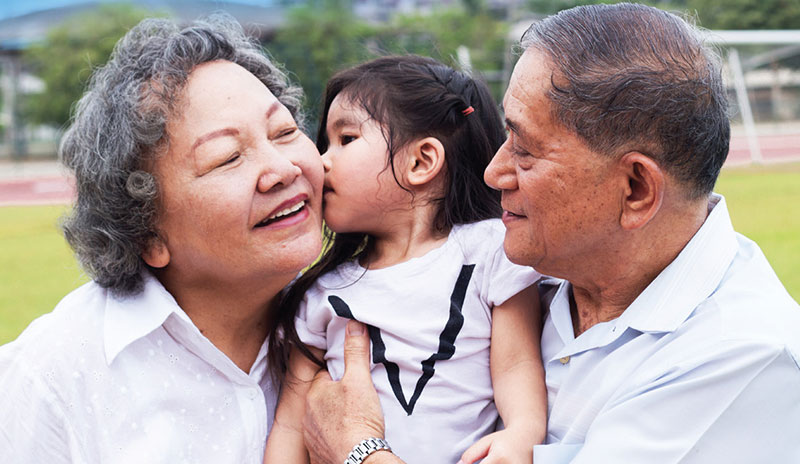 Shining the spotlight on cancer related issues that impact cancer survivors of all ages, Hawaii Pacific Health will host a special forum, "Cancer Care: From Keiki to Kupuna." The free community event will be held from 8:30 a.m. to noon on Saturday, Jan. 14, 2017, at Ala Moana Hotel's Hibiscus Ballroom. The program will also be available via videoconference at Pali Momi Medical Center in Aiea and at Wilcox Medical Center on Kauai.
"Cancer Care: From Keiki to Kupuna" will feature Hawaii Pacific Health physicians and other health professionals discussing the latest advances and current issues in cancer care that impact people of all ages. Guest speakers from Hawaii Pacific Health's collaborative partner, Seattle Cancer Care Alliance (SCCA), one of the top 10 cancer hospitals in the nation, will also participate.
"Our family of medical centers provides care for the entire family, from keiki to kupuna," said Dr. Jeffrey Killeen, program chair and medical director of the Oncology Service Line for Hawaii Pacific Health. "Through our strategic partnership with SCCA, we are committed to advancing the standard of cancer care in Hawaii together by improving prevention, screening, early detection and treatment of cancer."
Among the featured topics are:
Human Papillomavirus (HPV) Vaccination: Cancer care begins with cancer prevention. Speakers will provide information about the HPV vaccine, which has been shown to prevent cancer later in life if given during childhood.
AYA (Adolescent Young Adult) Cancer Care: Adolescents and young adults facing cancer can experience a different set of challenges. The speaker on this topic will provide information about this unique age group of survivors and the opportunities available only at Hawaii Pacific Health.
Fertility Preservation Throughout Cancer: For some, a cancer diagnosis can impact the ability to have a family. The speaker on this topic will share information about how patients undergoing treatment can realize their dreams of one day having a family.
Care for Caregivers: Caring for a loved one can be an honor but it can also provide overwhelming challenges. The speaker on this topic will provide ways caregivers can overcome these challenges.
Featured speakers will include:
Jeffery Killeen, MD, medical director, oncology service line, Hawaii Pacific Health;
James Kakuda, MD, chief medical officer, Pali Momi Medical Center;
Dee Ann Omatsu, PNP, APRN, CPON, pediatric oncology nurse practitioner, Kapiolani Medical Center for Women & Children;
Elizabeth Wright, DNP, RN, OCN, director of oncology services, Hawaii Pacific Health;
Genevieve Neal-Perry, MD, PhD, associate professor of obstetrics and gynecology and chief, Division of Reproductive Endocrinology and Infertility, University of Washington; and
Karen Syrjala, PhD, member and director, Biobehavioral Sciences; co-director, Survivorship Program, Fred Hutchinson Cancer Research Center.
Participants can register for the free event online at HawaiiPacificHealth.org/CancerCare. Registration forms are also available online and can be mailed or faxed to:
Hawaii Pacific Health Conference Services
1100 Ward Avenue, Suite 1045
Honolulu, HI 96814-1617
Fax: 808-522-4455.
For more information, call Hawaii Pacific Health Conference Services at 808-522-3469 or visit HawaiiPacificHealth.org/CancerCare.