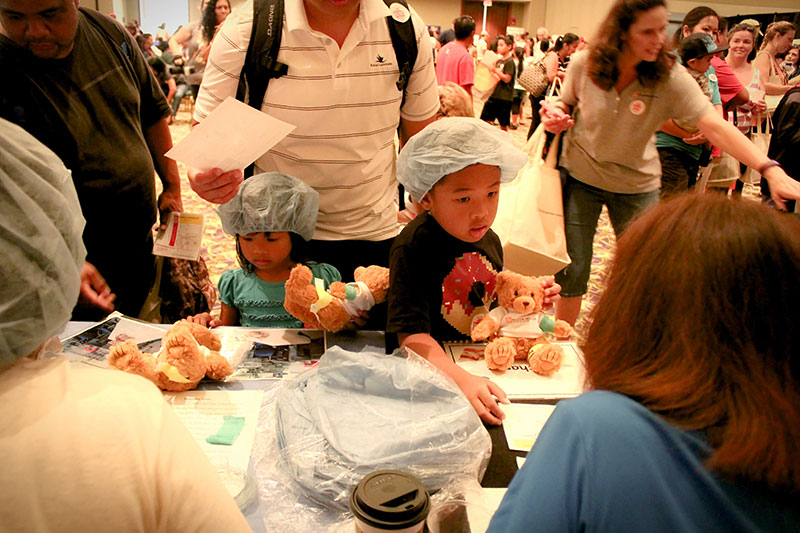 Calling all families! On Saturday, June 17, Wilcox Health will hold its 10th annual Kids Summer Fest to promote safe and healthy summer fun for Kauai keiki and their families. Taking place from 9:30 a.m. to 12:30 p.m. at the Kauai Marriot Resort, Kids Summer Fest 2017 will feature interactive health and wellness activities, free sports physicals for children ages 5 to 18 (first-come, first-served), fun games and snacks.
"Kids Summer Fest was created to increase awareness about making healthy life choices and preventing keiki injury during summer playtime through fun and interactive activities for the whole family," said Jen H. Chahanovich, President & CEO of Wilcox Medical Center and CEO of Kauai Medical Clinic. "We're excited to celebrate the 10th year of providing this free community health education event for the Kauai community."
Children ages 4-18 who visit at least 12 activities and return a completed stamp card will also be eligible to enter to win one of more than 30 bicycles, helmets and other prizes. Children must be present to win.
Twenty-five health and wellness activities, many with interactive games, will be offered in the Kauai Marriott's Kauai Ballroom and surrounding areas throughout the day. Among the activities are:
Blend it Smoothie Station – kids will get on a stationary bike and pedal to blend their own smoothies;
Germ Busters – Superheroes Preventing Illness – germ-busting superheroes will show keiki the skills and knowledge needed to kill germs and prevent illness;
Rethink Your Drink – kids will play a ring toss game to learn how to make healthy drink choices;
Monster Bowling – knock down six monster bowling pins with the beastly bowling ball to promote motor skills, balance and hand-eye coordination;
Obstacle Course Challenge – test your skills through a series of agility obstacles;
Walk with Rudy – take a stroll around the Kaua'i Marriott Resort gardens with Rudy, Wilcox's Chief Canine Officer and therapy dog; and
Teddy Bear Clinic – take your teddy bear on a journey through a hospital experience, which includes admission to the Emergency Department through discharge from the hospital.
The activities are made possible by a number of community partners, including HMSA, Hawaii Dental Service, American Cancer Society, Hawaii Concussion Awareness & Management Program, Coalition for a Tobacco Free Hawaii, Kauai Lifeguard Association, UnitedHealthcare Community Plan, Garden Island 4-H Ranchers, Kapiolani Medical Center for Women & Children, AlohaCare, Kauai Medical Reserve Corps, PATCH, Hawaii Life Flight, American Medical Response, Kauai Fire Department, Hawaii Optimum Performance and Kauai Police Department.