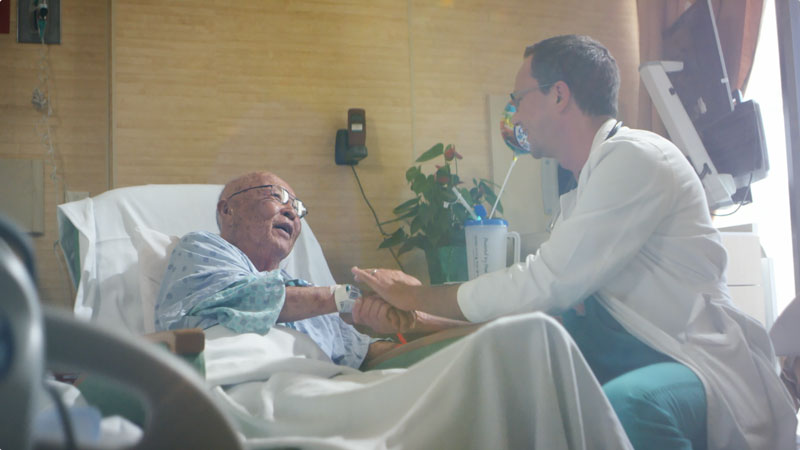 Straub Medical Center, a member of the Hawaii Pacific Health hospital network, has been recognized as the only hospital in Hawaii and one of only 102 acute care hospitals nationwide to receive a five-star rating from the Centers for Medicare and Medicaid Services (CMS). Only two percent of the 4,200 acute care hospitals nationwide received this rating.
"We are very proud to have this distinction, as it is a reflection of the high quality care that patients receive at Straub," said Art Gladstone, CEO of Straub Medical Center and Pali Momi Medical Center. "This recognition is a testament to our amazing staff and how they strive to provide exceptional care and the highest quality patient experience."
Two other Hawaii Pacific Health hospitals, Pali Momi Medical Center on Oahu and Wilcox Medical Center on Kauai, each received four stars.
Star ratings are designed to make it easier for patients to use published information to compare hospitals in terms of health care quality and excellence. The Overall Hospital Quality Star Rating combines up to 64 measures already available on Hospital Compare into one star rating. The measures fall into seven groups, including mortality, safety of care, readmission, patient experience, effectiveness of care, timeliness of care and efficient use of medical imaging. CMS assigns weights to the group scores, and then calculates an overall rating using the summary score. All hospitals with sufficient information are then given a rating of one to five stars, with five stars being the best.
Hospitals report data to CMS through the Hospital Inpatient Quality Reporting Program and the Hospital Outpatient Quality Reporting Program. A hospital's overall rating is calculated using only those measures for which data are available.
With more than 400 employed or contracted physicians and a dedicated group of nurses, therapists, technicians and others, Straub provides its patients with expert diagnosis and treatments in more than 32 different medical specialty areas, including orthopedics, cardiac care, neurology, cancer, endocrinology/diabetes, family medicine, gastroenterology, geriatric medicine, internal medicine, women's health, vascular and urology.
For more information about the Hospital Compare rankings, visit medicare.gov/hospitalcompare.