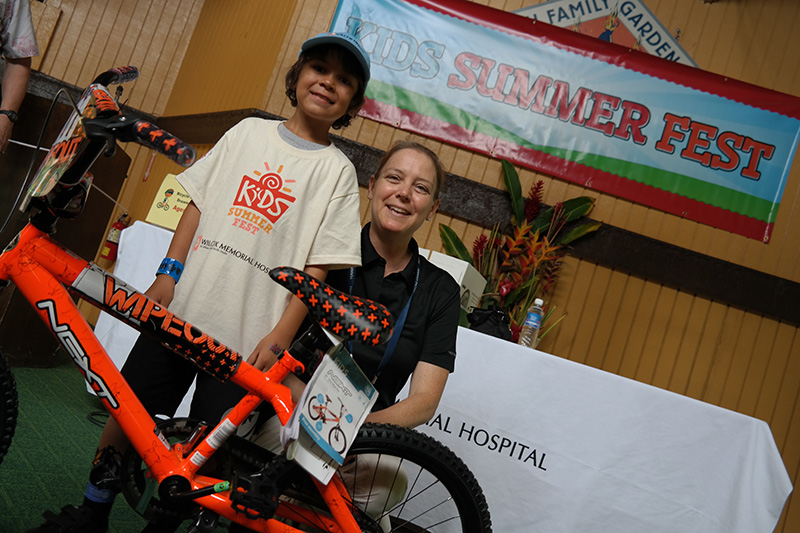 Wilcox Memorial Hospital presents Kids Summer Fest, a free health education event for kids and families, on Saturday, June 13, from 9:30 a.m. to 12:30 p.m. at Smith's Tropical Paradise at Wailua Marina.
Kids Summer Fest promotes healthy, active lifestyles and childhood injury prevention. This year's event will offer free sports physicals for children ages 5 - 18 (first-come, first-served), free healthy snacks (while supplies last), the opportunity to meet Tucker, a hospital therapy dog, and the chance for children to win a bike and helmet. Health and wellness workshops will provide educational information on a variety of topics including:
Healthy Active Lifestyle
Exercise and Nutrition
Prevention of Injuries 
Registration for the event begins on-site at 9 a.m. Registration forms are available online at wilcoxhealth.org. Families are encouraged to download and complete the registration form and bring it with them to the event. 
Wilcox Memorial Hospital is committed to providing Kauai families with accessible, high quality and compassionate health care. Kids Summer Fest is an annual event designed to share valuable health information with the community in a fun, interactive format.