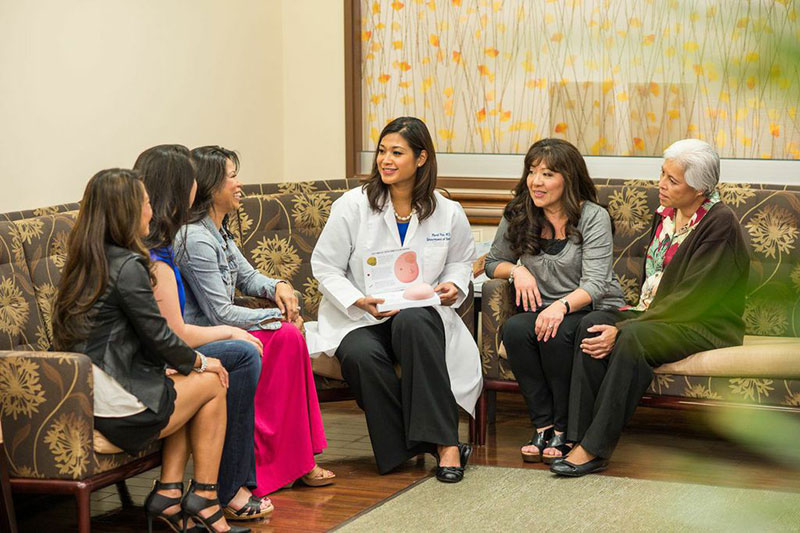 Pali Momi Medical Center invites women to get together for an evening of pampering and learning at its new Girls Night Out event on Friday, March 13. The event will feature spa-like activities, a cooking demonstration, physician experts speaking on women's health and prize giveaways. Mammogram screenings, breast ultrasounds and bone density scans will also be offered for those who are interested (pre-registration is required). Event registration begins at 4 p.m. with free valet parking and a menu of activities scheduled from 5 to 7 p.m.
"We developed the concept for 'Girls Night Out' to encourage mothers and daughters, sisters and girlfriends to get together for a fun evening while also learning about how to take care of themselves and maintain a healthy lifestyle," said Nancy Von Borzestowski, director of the Pali Momi Women's Center. "Women are often the main caretakers for their families and it's important for them to remember to take some time for themselves and take care of their health as well."
Participants can choose from a variety of experiences including full body massage, makeup application, healing touch massages and meditation and breathing techniques. There will also be delicious appetizers and drinks, a healthy cooking demonstration and prize giveaways. 
Dr. Maria Ver, a surgeon at Pali Momi Medical Center, will be a guest speaker discussing the importance of breast cancer screenings. Women who attend will be able to get a mammogram screening, among other services during the event or schedule for a future appointment. 
Free valet parking is provided for guests. Seating is limited.
For reservations or details, call 808-535-7733 or visit palimomi.org/girlsnightout.