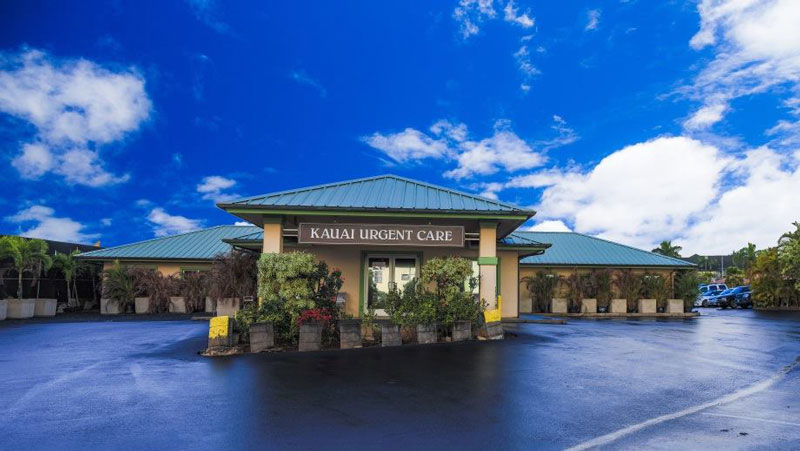 Kauai Medical Clinic announces extended hours at the Kauai Urgent Care Clinic on Pahee Street in Lihue and is now open from 8 a.m. to 7 p.m. every day of the week.  
"If your primary care physician is unavailable, I would advise patients go to urgent care if their problem is not life-threatening," says David Della Lana, MD, a family medicine physician with Kauai Medical Clinic's Urgent Care team. "Urgent care is best for colds, flu, UTIs, minor aches and pains, cuts, scrapes, bruises, even minor broken bones."
The Kauai Urgent Care clinic offers quality care on a walk-in basis and treats short-term medical problems and common illnesses that include:
Minor injuries, lacerations and bruises

Moderate back problems

Sprains and strains

Colds or flu

Earaches

Eye infections

Sore throat and cough

Fever and flu

Sinus infection

Skin rashes and infections

Urinary tract infections

Stomach ailments

Other minor injuries and illnesses that are not life-threatening
 Imaging and laboratory services are also available, as well as appropriate point-of-care diagnostic testing, including strep screens, flu testing, blood work, X-rays and EKGs. Many of the same treatment aids offered in a hospital emergency department, such as crutches, splints and sutures, are also available.
 For more information, visit wilcoxhealth.org/urgentcare.